Executive Leadership Support Forum: Chicago: Speaker Interview
Natalie Potesta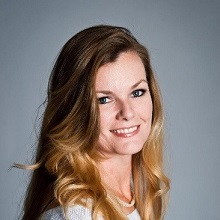 Assistant to VP, Chief Ethics & Compliance Officer
ABBOTT
Natalie Potesta is currently an Executive Assistant for the CCO (Chief Compliance Officer) at Abbott and has been with Abbott for over 15 years. Having held positions in the engineering, quality, training and compliance she is able to adjust and meet the needs at various levels of management. Her administrative experience spans over 20 years, as well as meeting & event planning experience.  Natalie has organized, executed, and managed conferences, meetings, and corporate events in various markets. Extensive strengths and experience in people management, problem-solving, strategic planning, communication/presentation skills, customer service, marketing and research. Natalie has been put in charge of multiple projects within her career at Abbott that allowed her to explore the world beyond administrative duties.
Natalie will be one of the distinguished presenters at the Executive Leadership Support Forum: Chicago.
Why is the Executive Leadership Support Forum: Chicago important for executive assistants?
Soon after I graduated HS, I was fortunate to get a job as a receptionist back in 1995. Since then, a lot has changed for the receptionist / secretary / admin assistants of the world. The true importance and significance of the assistance has also changed in the past 20 years. I feel that during these times are when training, conferences, and forums are crucial to the success of Executive Assistants. Now we just have to convince the employers and larger corporations of this.
Independently, what have you done to work towards professional development in the past? 
Since I started within Abbott back in 2001, I made sure to network, stay positive and confident which allows them to see I am capable of taking on any project. Subjecting yourself to just the bubble that is the so-called admin job description, really doesn't allow for much growth. You have to be willing to put yourself out there and take on any and all extra projects. Even if is outside your pay grade. I joined any and all admin asst groups they offered, participated in the Women's Leadership Association within my company and made sure to look for all avenues that helped me grow.
What is one thing you hope to learn or discuss with your peers at the ELS Forum?
Everyone has a different approach to their business and professional lives; I am curious to hear the different stories and meet all the many very amazing Executive Assistants.
Tell us about a career accomplishment of which you're particularly proud.
I am particularly proud of several projects that forced me to get out of the assistant box and explore other talents. I was given the task to be a project manager for several projects early on in my career at Abbott. One involved a budget of $100,000 and included interacting with General contractors on site at Abbott. Another involved being Chair of an event for 3 years that included the entire North Chicago site which includes over 2000 employees.
In your mind, what is one tool you can't live without or find especially helpful in your position?
Motivation. I am fortunate to be in a position that I truly enjoy going to everyday. I don't need constant motivation, but we all fall into those slumps where the focus is just nonexistent. If you had a rough personal day than you need to try and motivate yourself and turn it around while at work. That became very apparent to me in my early days as an assistant. Especially since we are in the front row with constant interaction on a daily basis. Motivation is a tool I hope to never lose.
Looking back, what advice would you give yourself when you were first starting your career?
Pay more attention and every person you interact with is important. You never know when you will be brought back into their lives at a later time in your career.
Are there any blogs, books, articles or online forums you recommend reading?
There are several books that I like by Joan Burge, one is called Who took my pen… again?, which was co-written with her own Executive Assistant. I also enjoy the articles and discussion that occur on Linkedin on the Executive Assistant community page. As you delve into the many blogs, sites and forums for Executive Assistants, one will catch your eye that you will go back to when you have time.
How do you define success within your role as an executive assistant? 
For me the definition of success is, dedication, persistence, perseverance, positive attitude with a heaping scoop of communication and honesty. Those are the key ingredients that have helped me become successful, not only within my career, but also in life.