Executive Leadership Support Forum Miami: Speaker Interview Series
Myriam Rodriguez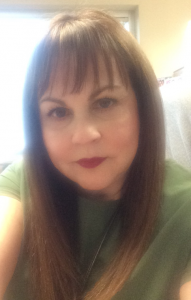 Sr. Executive Assistant to CFO
Teva Pharmaceuticals
My professional life has been exciting and fulfilling. I was born in Venezuela and grew up in Florida, where I earned my degree in Broadcast Journalism from Miami Dade/Florida International University. An internship led to a newsroom position as assistant to the news director; the pace was hectic and fast-paced, and after five years, I decided that travel would be next. I spent 20 years in management for Pan American, an unforgettable experience with a legendary airline. Equally memorable were the years I spent doing professional campaign support with Presidents Reagan, G. H. W. Bush, Ford and Carter, serving in administrative/personal assistant capacities. In 1998, I moved to Saudi Arabia, where I worked for the Saudi Royal Family until 2005. When I returned to Miami, I had peak career experiences working for high-profile clients Sheldon Adelson and Peter Nygard, each for seven years. Presently, I work for TEVA Pharmaceuticals as the Assistant to the CFO for Latin America and China; it is a very fast-paced environment in which I also serve as a Traveling Personal Assistant.
Myriam will be one of the distinguished speakers at the Executive Leadership Support Forum Miami.
Tell us about a career accomplishment of which you're particularly proud?
My proudest moment in my career was when President Bush Sr. referred to the Saudi Prince and his wife to be their Personal Assistant in Saudi Arabia. Culturally, the process of adaptation proved that I could adapt to whatever difficult situation I found myself in.