Medical Information Teams as Strategic Leaders
Maureen Bot, Head Medical Information at Amgen Canada Inc., is one of many experts presenting at this year's Customer Centric Medical Information Conference taking place this July. Preview topics that the event dives deep into below.
Can you please give a brief description of your job title and what that entails?
As the Head of Medical Information for Amgen Canada, I am responsible for all aspects of the Medical Information function including resourcing, financial and operational efficiencies, audits and performance management of an outsourced vendor partner, as well as internal Medical staff. I designed and implemented an outsourced Medical Information model over 10 years ago and just recently rebuilt the internal professional team to manage all aspects of Medical Information in-house. The department supports all Amgen products nationally by providing services in both French and English. As the head of the department, I sit on the local Leadership Team for R&D and several regional and global task forces and committees.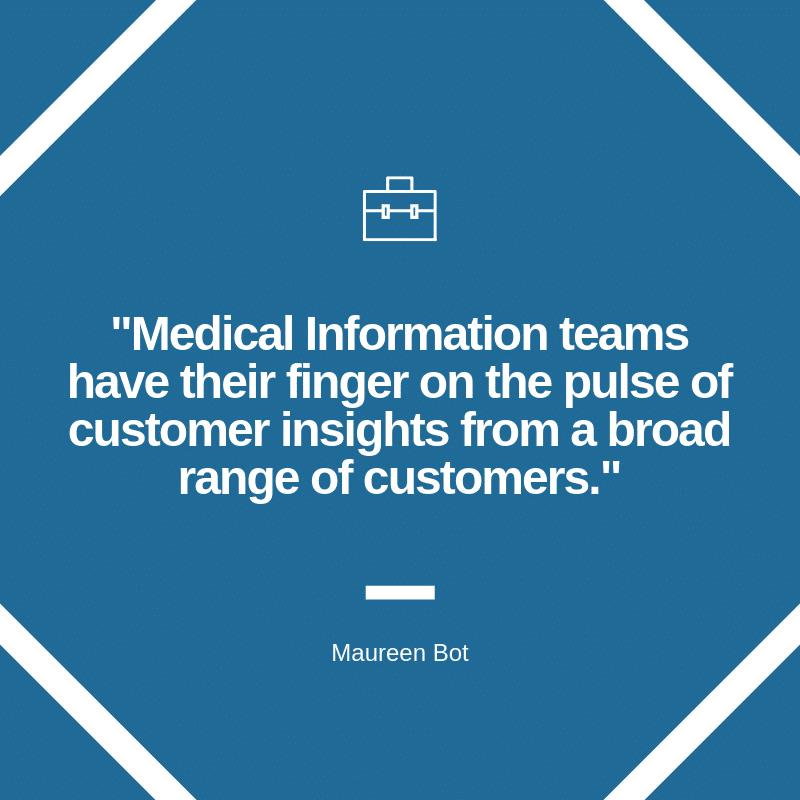 Why is it important for Medical Information teams to be strategic leaders?
Medical Information teams have their finger on the pulse of customer insights from a broad range of customers. They can identify, monitor and assess trends/insights across all products and can look for differences in these trends/insights between customer types. It's important for Medical Information teams to be strategic leaders to ensure our commercial partners are well informed and to help drive the business.
How has patient centricity influenced the Medical Information industry?
Medical Information has always been customer and, therefore, patient focused, but patient centricity has accentuated this. There are many definitions of "Patient Centricity." The common denominator is ensuring that patient needs, preferences, wants, etc. are at the center of any service or solution. It's about ensuring in a compliant manner that the service and information you are providing and the format that you are providing it are truly helping the patient to obtain a successful treatment outcome.
Why do you think medical information professionals should attend this event?
The Annual Customer Centric Medical Information Conference is an excellent venue to see what is new in the realm of Medical Information, and to meet with your peers and for them to meet you. The topics are relevant and forward thinking, which stimulates great discussion and ensures the field of Medical Information continues to advance.
Save your spot for Q1's Medical Information Conference to learn more from Maureen Bot about showcasing medical information teams.
Q1Web Admin
is a Content Marketing Associate for Q1 Productions, where she is responsible for campaign planning, content development and executing marketing projects for the life sciences, pharmaceutical and food and beverage industries.