8th Annual Medical Device Product Management Conference
October 27-29, 2020 | Virtual Event
Pricing:
Individual modules are available for $595.
The entire course may be accessed for $1,500.
Target Audience:
Product Management
Product Marketing
Product Development
Industries Represented:
Medical Device
Transforming Product Development by Examining Hurdles of COVID-19 & the EU MDR Delay to Benchmark a Successful Updated Product Roadmap
Product managers are tasked with keeping launch deadlines in place and preparing a product for market, looking to ensure the customer-centric mindset is incorporated throughout the device's lifecycle. As the market continues to evolve and the number of retired legacy products increases, product managers are seeking solutions to a variety of challenges faced, and look to creative partnerships and internal collaboration to drive value within this dynamic industry. A considerable focus within the global lens will push product managers to create a road map for the lifespan of products and the effects on current portfolios.
This year's program will virtually connect product management leaders to benchmark solutions to the challenges caused by COVID-19 and the new compliance date for EU MDR, including creative avenues to reach patients and physicians to encourage product use through digital and virtual efforts. Learning will be delivered in three half-day modules to maximize engagement. Individual modules are available for $595. The entire course may be accessed for $1,500.
FAQ
Explore the Virtual Event Guide & FAQ for insight into our dynamic event platform, including technical requirements, audio troubleshooting, detailed networking steps and more. Our mobile app, Q1 Events, mirrors onsite networking experiences so you stay connected.
Contact: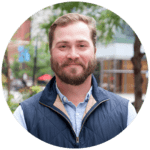 Aaron Van Dyke, Operations Director, Life Science
Q1 Productions
+1 (312) 955-0825
avandyke@q1productions.com