Executive Leadership Support Forum: Toronto: Speaker Interview
Marylyn Joseph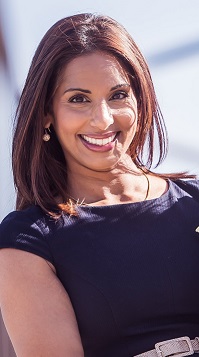 Executive Assistant to VP and Provost
University of Toronto
Marylynn has been a resident of Toronto since late 2011. She previously worked as Executive Assistant to the Dean of the Faculty of Medicine at the University of Calgary and currently works at the University of Toronto as Executive Assistant to the Vice-President & Provost, a position she has held since January 2012.
Marylynn will be one of the distinguished presenters at the Executive Leadership Support Forum: Toronto.
Why is the Executive Leadership Support Forum: Toronto important for executive assistants?
It is a great support system and networking opportunity for those in Administrative work.
Independently, what have you done to work towards professional development in the past?
I have attended an IAAP conference and I try to take courses to upgrade my software skills.
What is one thing you hope to learn or discuss with your peers at the ELS Forum?
Any tips or hints to make me more efficient and effective as an EA.
Tell us about a career accomplishment of which you're particularly proud.
Planning and overseeing many events such as golf tournaments, receptions, and parties.
In your mind, what is one tool you can't live without or find especially helpful in your position?
A headset for my phone.
Looking back, what advice would you give yourself when you were first starting your career?
Take constructive criticism given by bosses and co-workers, but don't let the criticism upset you.
How do you define success within your role as an executive assistant?
Seeing my bosses' succeed as they can relate indirectly to me as well.