Executive Leadership Support Forum: Chicago: Speaker Interview
Mary Concialdi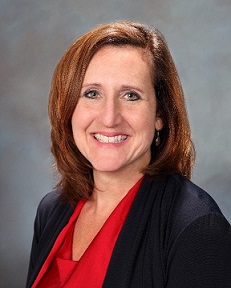 Executive Assistant to Founder/CEO, President/COO, CMO and Chief of Staff
Cooper's Hawk Winery and Restaurants
With over 20 years of Executive Assistant experience, Mary began her career with Cooper's Hawk Winery and Restaurants 3 years ago. Her core responsibility, overseeing scheduling and travel of four C-level executives, overlaps with various company needs including operations, planning of the General Manager's Retreat, organizing focus groups and market research. Prior to Cooper's Hawk, her EA career spanned positions at hotels, theatre and the financial industry. For ten years, Mary was the Executive Assistant to the Chairman/CEO of Rosenthal Collins Group (RCG) a futures commission merchant in Chicago. Mary played an integral role in their quarterly Business Contingency, a mandated test/reconciliation process financial agencies are subject to post 9/11.
Mary will be one of the distinguished presenters at the Executive Leadership Support Forum: Chicago.
Why is the Executive Leadership Support Forum: Chicago important for Executive Assistants?
It is an opportunity for EAs to obtain ideas and insights from others. Also, it is a chance to create a sense of community and build relationships with others in our field; something lacking until recently.
Independently, what have you done to work towards professional development in the past?
I've attended day long classes/seminars, but nothing of this caliber.
What is one thing you hope to learn or discuss with your peers at ELS Forum?  For the EAs of C-Level Execs I would ask, 'how have they grown within their position?' and 'what opportunities for advancement have they found?'. 
Tell us about a career accomplishment of which you're particularly proud?  Coordinating our annual General Managers' Retreat. As we grow the number of attendees increases. Last year, I coordinated a trip to Cape Cod and Nantucket for 65 people. The trip is meticulously planned and I take pride in knowing they will have a wonderful experience. The first year I planned the retreat, all planes were grounded for a brief time due to a fire at the FAA. The fire caused many delays. I stayed up until 2AM coordinating return flights. Everyone returned home on their designated day.
In your mind, what is one tool you can't live without or find especially helpful in your position? 
Only 1 tool? Impossible. The three that I cannot live without are Outlook, cell phone/text messaging, and travel apps on my phone.
Looking back, what advice would you give yourself when you were first starting your career? 
Remember that 99.9% of every situation has a solution. Be organized. Stay calm in stressful situations. If you cannot be calm, appear calm. You are the face of the company to many. Therefore, consistently presenting a positive outlook is paramount. Listen/understand before you speak.
Are there any blogs, books, articles or online forums you recommend reading?
Seven Habits of Highly Effective People by Stephen Covey. It may be an old book, but I find myself returning to it often.
How do you define success within your role as an executive assistant?  
Are schedules in order? Are executives where they need to be? If my executives feel as if I am managing their work lives seamlessly, then I have succeeded.