Executive Leadership Support Forum Miami: Speaker Interview Series
Lourdes Valdes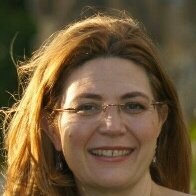 Executive Assistant to SVP, General Council and Secretary, CIO, and VP Strategic Investments
MEDNAX
Lourdes will be one of the distinguished speakers at the Executive Leadership Support Forum Miami.
Tell us about a career accomplishment of which you're particularly proud?
A career accomplishment that I am particularly proud of, was when I was asked by my former executive to run point on the corporate-wide change from Lotus Notes to Outlook. The project required the coordination of a phased roll-out and training from the old email system to the new email system by department. The project was a success and culminated with me being asked to train our senior executives on Outlook since they would not have the time to sit in a four-hour training session.