Life Science Tech Summit: Speaker Interview
Kim Seabury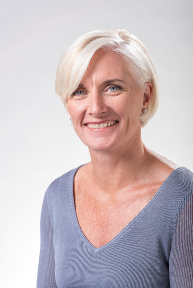 Vice President, Information Technology
AngioDynamics
Vice President of Information Technology Kim Seabury has nearly 20 years of experience in IT, engineering and research & development. As the leader of AngioDynamics' strategic IT capabilities, Seabury is responsible for the management of the global IT Operations, and serves on the Executive Leadership Team. Prior to AngioDynamics, Seabury served as vice president of product development at Pitney Bowes Business Insight and later was responsible for Emerging Technology Solutions. Prior to her role at Pitney Bowes, Seabury held several key leadership positions at MapInfo, including global managing director of IT, IT business applications director and director of web operations.
Kim will be one of the distinguished speakers at the Life Science Tech Summit.
Why is the Life Science Tech Summit important for IT executives?
The easy route is to sit in your office and be fed information, which if you really want to stay on top of the tech world that is only part of the equation. Attending the Life Science Tech Summit allows you to network with other professionals who focus on the advancement of technology in Life Sciences. From those conversations you learn to be both the teacher and the student, and ultimately take away insights and new contacts that can help you be better at your job and ultimately smarter as an organization.
What is one thing you hope to learn or discuss with your peers at the Life Science Tech Summit?
Security and compliance, creating efficiencies, and data are big topics for us at the moment. I hope to connect with others who are trying to balance these while moving the company forward.
What initiatives are on the horizon for your team in 2017?
Using technology to create business efficiencies
Sales enablement and getting more out of our CRM platform
Data Enablement and Business Intelligence: evolving our use of business metrics as our company matures
Risk Reduction: Helping our regulatory and quality departments become more efficient while maintaining regulatory requirements
From your perspective, how has the role of a CIO changed?
The CIO role has evolved from being less focused on the latest tools and tech (although still part of the role) to having a greater understanding of the business and choosing the right technologies to enable advancement.
What are the 3 biggest factors impacting IT in the life science industry?
Cost
Data & Cloud Technologies
Expanding Regulations
Where do you draw your technology inspiration from?
Technology expectations start at home – if you can do it at your house there is a natural expectation to being able to extend that capability into the working environment. And keep an ear peeled for the next tech ideas that are just blooming. Many wash out but a few key ideas can spark greater thoughts on how to help drive new innovation at work.