Executive Leadership Support Forum Miami: Speaker Interview Series
Kathy Diaz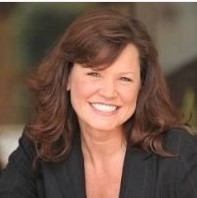 Executive Assistant to President
Carnival Cruise Line
Kathy will be one of the distinguished speakers at the Executive Leadership Support Forum Miami.
Tell us about a career accomplishment of which you're particularly proud?
In my current role, most recently my boss was scheduled to depart JFK after a weeklong Executive committee meeting. She was en route to London with a stop in Cadiz, to spend 24 hours with her daughter who was in Cadiz for work. After exploring numerous options for her to be able to land in Madrid, then catch a connection to Cadiz to be able to spend 24 hours with her daughter, we find the best flight options. As a matter of fact she had a 3 hour layover in Madrid of which she wasn't too thrilled about. However, it was the best route for this trip. As luck would have it, her flight leaving JFK to Madrid was delayed 2 ½ hours….and she was told that she would probably miss her connection. American was rebooking her on the next flight from Madrid to Cadiz, which would only leave at 9 pm the day of arrival. My boss called me frantically from JFK at 10:30 pm at night (me assuming she was in the air at this point). I had 20 minutes before she boarded her flight to Madrid to contact our travel department to see what to do about her connection, call Concierge Key at AA because now her bags had been checked all the way through to Cadiz and thus if she opted NOT to wait around 9 hours in Madrid, she would not have her luggage w/her. Needless to say I had a cell phone in one ear, texting on the same phone and my house phone with the travel agent.
We had to set an alarm for her arrival time into Madrid (note 6 hour time difference) which turned out to be 5 am for me and the travel agent to be on call for her arrival into Madrid to see if in fact she would not make her original flight or if she was going to skip going onto Cadiz and then rebook to London which was her final destination on Sunday.
It took teamwork but it all worked out. We decided to send her via train from Madrid to Cadiz and she was united with her daughter with enough time to grab a nice dinner, overnight and spend the rest of Sunday together until she had to board her 5 pm flight from Cadiz to Madrid, then Madrid London. My boss could not have been more appreciative for my jumping on this and organizing all the logistics.
Look out for further posts during our Miami Executive Assistant Speaker Interview Series.