4th Annual Sports Fan Engagement Conference: Speaker Interview
Kara Hutchinson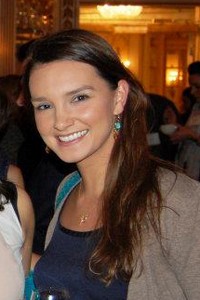 Director, Marketing
BOSTON CELTICS
Kara Hutchinson enters her 10th season with the Boston Celtics as Director of Marketing. In her first role with the Celtics as Ticket Operations Coordinator, Kara developed a strong knowledge of the Celtics fan base, eventually turning that into a role in Strategic Marketing. Currently, Kara's team handles Celtics branding, marketing, advertising, social media, new projects and technologies and the fan relationship, all with a heavy focus on data analytics. Outside of her role with the Celtics Kara serves on the Boards of WISE (Women in Sports and Events) and MCSAO (Massachusetts Charter School Athletic Organization) and volunteers with Spaulding Rehabilitation Hospital and Girls on the Run.
Kara will be one of the distinguished speakers at the 4th Annual Sports Fan Engagement Conference.
Why is the 4th Annual Sports Fan Engagement Conference important for marketing & digital teams?
Sports teams are facing more and more competition and the fan experience in and outside the arena is more important than ever.
What is one thing you hope to learn or discuss with your peers at the conference?
I'm interested about UGC, marketing to niche audiences and any new trends in content.
What fan engagement initiatives are on the horizon for your team in 2017?
UGC, technology (specifically data collection), VR, youth marketing, also Spanish language marketing.
How do you see the in-stadium fan experience evolving over the next 5 years?
Interactivity will be key.
Is your team using virtual reality? If so, how?
Yes – planning for a Premium tickets sales mailing and youth related content this season.
In what ways has marketing automation changed fan engagement?
Automation has freed my staff up to be more creative and brainstorm/execute new fan engagement platforms. It's also made the fan onboarding process much more seamless, specifically with email welcome campaigns.
What fan demographics is your team focusing its efforts on in 2017?
Youth, females, casual fans, Spanish speaking fans, and Millennials.
From a content standpoint, what are fans looking for?
More and better. Highlights, lifestyle/behind-the-scenes, community engagement, etc.
Where do you draw inspiration from for your marketing and digital ideas?
Pop culture trends and other teams/brands.
If you could describe your team's fan base in one word, what would it be?
Loyal