Semi-Annual Medical Device Supplier Quality Conference: Speaker Interview
Julie Dobbins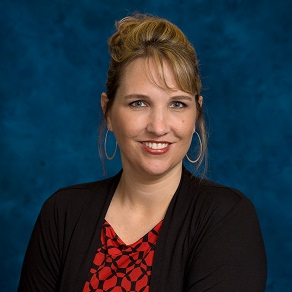 Supplier Quality Senior Program Manager
MEDTRONIC
Julie has 20 years of experience in the medical device industry with a focus in manufacturing quality, supplier quality, and component development.  She has a passion for improving the quality and efficiency of processes and products through the use of lean sigma principles.  Julie has a green belt certification in Lean Sigma and a black belt certification in Design for Six Sigma (DFSS). Julie's current role is Sr. Program Manager for Global Quality.  She is responsible for the program management of key initiatives for the Supplier Quality Council. She leads and participates in many supplier controls process harmonization activities and is the owner of Medtronic's global purchasing controls policy.
Julie will be one of the distinguished speakers at the 5th Semi-Annual Medical Device Supplier Quality Conference and 6th Semi-Annual Medical Device Supplier Quality Conference.
Why is the Medical Device Supplier Quality Conference important for SQA executives?
It is important to stay connected with representatives from the industry to look for trends and progress areas within the field.
What is one thing you hope to learn or discuss with your peers at this conference?
Right sizing supplier control activities for low risk and low volume suppliers, including one-time buy scenarios.
What supplier quality initiatives are on the horizon for your team in 2017?
Supplier risk reduction programs and targeted quality improvement projects.
How is your team preparing for the transition to the new ISO 13485:2016?
Completing gap assessments and updating policy and procedures where needed. Training supplier auditors to the new standards and communicating with our suppliers regarding expectations.
How can supplier quality teams better collaborate with suppliers?
Participate in forums such as this conference and other topic related discussions/town hall meetings with suppliers.
Have you recently completed a project that has streamlined your supplier quality practices? If so, give a brief description of the project and its results.
We are going through a series of standardization work efforts targeting mature processes. This allows us to utilize best practices across the company and then leverage those processes to gain efficiencies across the organization.