8th Annual Life Science Chief Executive Officer Forum: Speaker Interview
Jonathan Rigby, MBA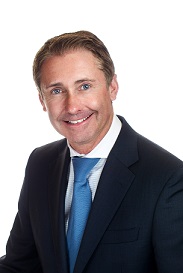 President & Chief Executive Officer
STEADYMED
Jonathan Rigby has served as the President and CEO and a member of the board of directors of SteadyMed Ltd (Nasdaq: STDY) since August 2011, and also serves as a member of the board of directors of Xeris Pharmaceuticals. Jonathan has grown SteadyMed from a small, private, Israel based medical device company to a U.S. headquartered, publicly traded specialty pharmaceutical company poised to file its first NDA for a drug product to treat Pulmonary Hypertension. Mr. Rigby cofounded Zogenix, Inc where he played an important role in the approval and launch of the world's first needle free drug device combination product to treat migraine as well as a listing on Nasdaq in 2010. Earlier, Mr. Rigby held sales and marketing positions at Merck and BMS. Mr. Rigby has a Bachelor of Science Degree, with Honors, in Biological Sciences from Sheffield University, UK, and an MBA from Portsmouth University, UK.
Jonathan will be one of the distinguished speakers at the 8th Annual Life Science Chief Executive Officer Forum.
Why is the 8th Annual Life Science CEO Forum important for C-suite executives?
This is an opportunity to network with fellow CEOs and get their perspectives on the challenges and opportunities in our industry.
What is one thing you hope to learn or discuss with your peers at the forum?
I'm interested in learning more about M&A appetite versus going alone strategies.
What company initiatives are on the horizon for your team in 2017?
Filling of an NDA
What do you believe are the 3 biggest factors impacting the life science industry today?
Raising capital
Slow and burdensome regulatory processes
Fickle public markets
What are the greatest opportunities for life science companies over the next 5 years?
Possibility to sell companies given increase in M&A activity.
From a leadership standpoint, where do you draw your inspiration?
From within.
If you could describe your company in one word, what would that be?
Fantasticallyawesomeandwonderfullygreat