4th Annual Sports Fan Engagement Conference: Speaker Interview
Jen Galas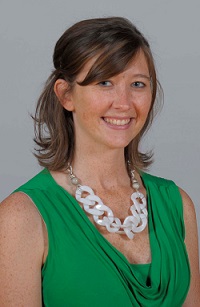 Associate Director, Digital Services for Social Media
UNIVERSITY OF GEORGIA
Jen Galas was named the Associate Director of Digital Services for Social Media in August of 2015 after serving as the Assistant Director of Sports Communications since 2012. Galas is responsible for the development, implementation and coordination of digital and social media strategies, as well as coordinated strategic communication efforts for the University of Georgia Athletic Association. Prior to her time at Georgia, she worked as the Assistant Media Relations Director for Elon University and the College of Charleston.
Jen will be one of the distinguished speakers at the 4th Annual Sports Fan Engagement Conference.
Why is the 4th Annual Sports Fan Engagement Conference important for marketing & digital teams?
Having an outlet for marketing and digital teams to come together and learn is important. It allows you to be inspired by creative people and bounce ideas off of others outside of your organization. More importantly, it provides a way to put faces with names and social handles. By doing so, we can continue to grow the profession.
What is one thing you hope to learn or discuss with your peers at the conference?
I hope to be able to discuss what has worked for others and what has not worked. Conferences such as this allow marketers to share experiences that might help someone else is who is going through something similar.
What fan engagement initiatives are on the horizon for your team in 2017?
We are continually trying to find way to engage our fans. From a digital side, I hope to be able to give fans a unique perspective on all of our teams in an effort to get them interested in coming to a game. By showing our audience what it is like to be at a Georgia game, who are student-athletes are on and off the field and what makes being a Georgia Bulldog special, I hope to help strengthen a bond or get them to an event.
How do you see the in-stadium fan experience evolving over the next 5 years?
As television coverage continues to grow for all sports, I think that the in-stadium fan experience will continue to adapt in all phases. From entertainment, to food, to cost, I think that we will begin to see a shift in how the in-game experience is presented. Giving fans an entertainment value that they cannot get from watching a game on television is something that should be at the forefront of sports marketers.
What fan demographics is your team focusing its efforts on in 2017?
In 2017, we will continue to balance our focus on students, donors and recruits. We look to strike a balance in tone that resonates with several demographics at once.
From a content standpoint, what are fans looking for?
I think that fans want to feel connected. I believe that they are looking for content that makes them feel like they are a part of the team or a part of something special. Whether it's a behind-the-scene view or a large-scale campaign, fans want to feel like they matter. I believe that the best content comes out of the moments that might seem mundane to those who live it every day. For instance, walking on to a field might be something those who work in athletics take for granted at times, but it's an experience that fans don't get to have. It's that type of content that keeps fans coming back.
Where do you draw inspiration from for your marketing and digital ideas?
I draw my inspiration from many different places. I look at what other teams are doing, but I also look to companies and brands outside of sports like Disney, Apple, Nike, etc. Finally, I get inspired by talking and being around other creative people. I find that by listening to other creative people, it helps spark my own creativity.