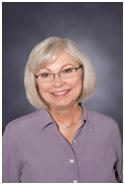 Jan Gates
Co-President, Southern CA Chapter
The Institute of Packaging Professionals
Jan Gates is the owner and founder of PackWise Consulting. She has over 30 years' experience in package engineering with foods, pharmaceuticals, detergent, and medical devices, most recently with Abbott Vascular and now PackWise Consulting. Her work includes individual contributions and leading teams for packaging material and systems design/development to meet regulatory, product protection, and customer use requirements with production optimization, validation, and minimal packaging. Jan was a task group leader for the AAMI TIR 22 document — a U.S. guidance document on compliance with the ISO/EN 11607-1 & -2, Terminally Sterilized Medical Device Packaging. She is a member of the ASTM D10 and F2 (rigid and flexible packaging) groups developing industry standard test methods and guidance, and the IoPP Southern California Chapter Co-President.

Why is medical device packaging innovation important?
Packages must be intuitively easy to use, yet survive the distribution environment and keep the product sterile while minimizing costs. Often using actual product is expensive or unsafe for testing.  Innovative test methods and materials are needed to help doctors, patients and manufacturers minimize costs and ease of use.
Describe a device packaging initiative you will be focusing on in 2014.
The review and revision of ASTM D4169 for distribution environment testing to better match actual distribution stresses.
Please finish these sentences:
Medical device packaging is…an exciting and developing field, still catching up with technical advances other areas.
Our team's goal is to….develop a standard validation practice.
If I could change one thing about device packaging, it would be…product development improved understanding that the package is part of the product and considered part of the original product design.
What are you most looking forward to regarding the Medical Device Packaging Conference?
The variety of topics, pertinent to work required now, with the expert speakers presenting.
What has been your greatest achievement within your current role?
Working with the AAMI TIR 22 task group people for publication of the document (Guidance for ANSI/AAMI/ISO 11607, Packaging for terminally sterilized medical devices—Part 1 and Part 2).
Can you describe a packaging idea you had that did not have the desired outcome?
Six sided folding carton for a product.  The top load strength and case pack was fantastic but automation was not possible, especially with an IFU insertion.
Who do you consider the leaders in device packaging?
There are several and it depends on what area you are talking about (distribution, films, paperboard, labels, equipment type, design, validation, and other areas).
What do you believe users expect from medical device packaging?
Intuitive and easy to use packaging that can be recycled and disposed of easily (while maintaining sterile barrier integrity).
How do you see packaging evolving over the next 5 years?
More involvement with user requirements for easy device use.
What is the most instrumental trend in the packaging industry?
Regulations being written for specific device types and whether manufacturers become involved with the regulations/test development.
Jan will be one of the distinguished presenters at the Medical Device Packaging Conference.