The Importance of Strong Supplier Quality Relationships
Interview with Paul Hakamaki, 3M
Paul Hakamaki is the Global Supplier Quality Process Leader within 3M's Health Care Business Group. He will be presenting at the upcoming 8th Semi-Annual Risk Based Medical Device Supplier Quality Assurance Conference on July 11-12 in Minneapolis, MN. Looking to better understand supplier quality initiatives and the importance of building strong supplier relationships? Hakamaki shares 3M's strategy:
Can you give a brief overview of what your day-to-day role looks like as it relates to supplier quality?
My day-to-day role is a combination of several things—my team is heavily engaged in our new product introduction (NPI) process. This means my team is actively working on new product development projects, which include executing supplier quality processes involved with supplier qualification and purchase product qualification. We are also continuing to deploy the supplier quality processes across our 60 global sites. We're working with sites to train and integrate our supplier quality processes into their quality system. Additionally, we're continuing to mature the supplier quality processes within Health Care. One way to think about it is, when we created our new supplier quality processes, they covered about 80 percent of what we need to cover, and that was a sufficiently large initial body of work. We recognized there were additional topics that we needed to cover. Now we're working on going from 80 to 100 percent by increasing the scope of our supplier quality processes to include indirect and service suppliers for example.
Additionally, we did not include 3M's receiving inspection process, but now we're increasing the scope of our supplier quality processes to include: what are the critical requirements we should confirm are met for our purchased products and how do we inspect those products to ensure they meet our requirements? And if the requirement is being measured by both the supplier and 3M, let's make sure we have a solid test method correlation.
In addition to process improvements, we're working on a remediation strategy that focuses on taking a risk-based approach to determine which current suppliers and products we should remediate to ensure we have all the necessary supplier qualification and purchase product qualification processes executed and documented.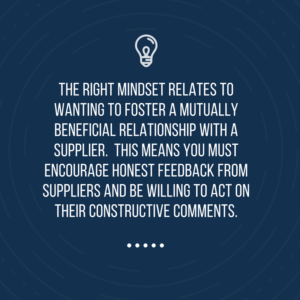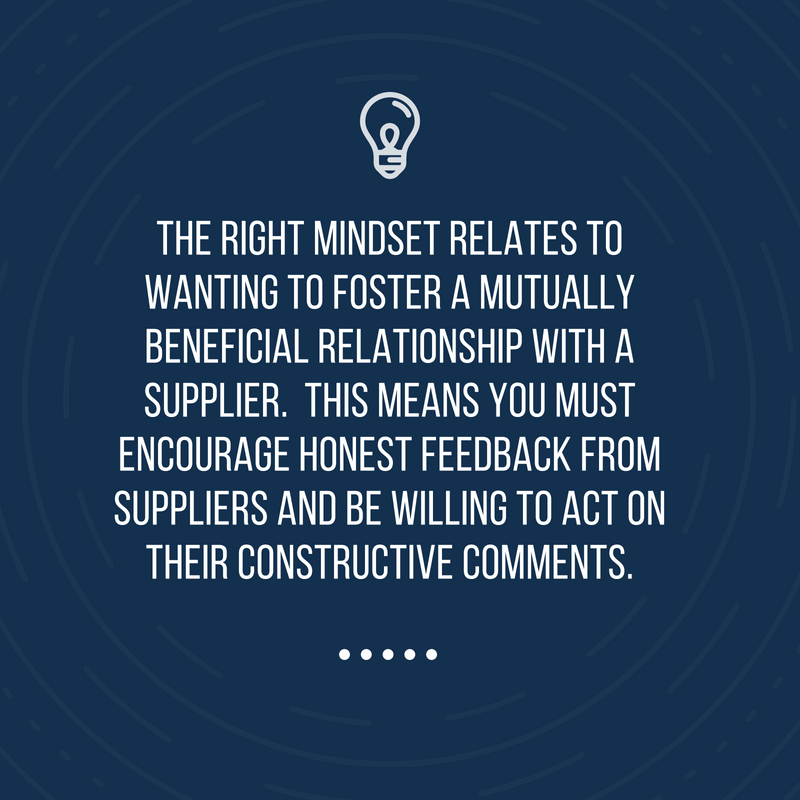 What supplier quality initiatives does your organization have on the horizon for 2018?
Some of the big picture projects we're working on are transitioning to a global ERP system and creating global supplier quality tools within the system. I'm currently working across the 3M Corporation to standardize our supplier quality tools so that in the future, some of the tools and processes that we're using in Healthcare will be standardized across the 3M organization. For example, we're creating global supplier quality tools in the areas of supplier audit, supplier corrective actions, and supplier score cards, all of which will leverage the global ERP system.
Another project we are working on is reengineering our annual supplier risk assessment process where we asses our suppliers and quantify their performance and risk on an annual basis. This helps us understand the risks of our suppliers and allows us to determine what risk mitigation action we should be taking. One possible mitigation action is a supplier audit, which is one of our key supplier quality processes.
Can you talk a little bit about risk-based decisions?
In the medical device industry, the regulations are pushing organizations to make risk-based decisions. We need to incorporate risk into our decision-making to understand all risks and how our suppliers can affect our product's performance. If we have a high-risk product we're putting into the market, we must understand where the risks originate and how suppliers impact patient safety and product performance. We also need to have the right controls and relationships in place to handle risk properly with suppliers. The management of supply chain risk and supplier risk is more important than ever. Companies need to develop their supplier quality processes to be risk-based, which means you must be able to quantify risk and then take the next steps to mitigate or reduce risk.
Have you recently completed a project that has streamlined your supplier quality practices?
As we are transitioning to the global ERP system, we can leverage this system and standardize processes across the company. Three of our key supplier quality processes, including supplier corrective actions, supplier audits and supplier scorecards, can leverage our global ERP system. We standardized the supplier audit process and it has multiple benefits for 3M and all our suppliers. Within 3M, we have the advantage of being able to leverage a supplier survey or audit across all internal stakeholders. And for suppliers, they should only see one 3M group requesting a survey or performing an on-site audit.
What is something you believe is most important for attendees to walk away from the conference knowing?
There's a maturity when it comes to supplier quality—the low end of maturity is where companies view suppliers in a very transactional way. At the higher end of supplier quality maturity, you view your suppliers as partners, as though they are an extension of your organization. I believe you must view suppliers as partners. It's a relationship like any other relationship, which means it requires communication, understanding expectations and having an open two-way dialogue. If you do this, there are benefits for both you and your supplier which can create a competitive advantage. Many low maturity companies don't have the resources or the knowledge that there is a ROI on developing strong relationships with suppliers.
It also takes the right mindset, which can be challenging for people who don't work with suppliers often. The right mindset relates to wanting to foster a mutually beneficial relationship with a supplier. This means you must encourage honest feedback from suppliers and be willing to act on their constructive comments.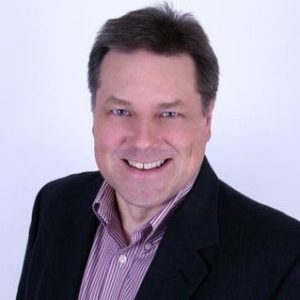 Paul Hakamaki works within 3M's Health Care Business Group, as their Global Supplier Quality Process Leader. Paul has worked in the medical device industry for 20+ years. Prior to joining 3M, he held positions of increasing responsibility in quality and supplier quality at Guidant/ Boston Scientific, Transoma Medical, American Medical Systems and Medtronic Neuromodulation. Paul earned his undergraduate degree in Mechanical Engineering from Michigan Technological University and his MBA from the University of Minnesota Carlson School of Business.
Join us for the 8th Semi-Annual Risk Based Medical Device Supplier Quality Assurance Conference and be sure to hear more from Paul Hakamaki in his presentation, "Case Study: Risk-Based Approach To Global Supplier Qualification & Management." Click here to register today!