Technological Advancements in GTN Accrual Forecasting
Roxana Santiago is one of many expert presenters at Q1's inaugural Pharmaceutical & Biotech Gross-to-Net Conference in October. Her presentation, "Tech Talks: Integration of Automation & Analytics Technology in GTN Finance," dives deep into how technology has impacted the industry and where it will go from here. Learn more below.
Can you please give a description of your job title and what that entails?
My position is Director of Controlling – Revenue Accounting at Fresenius Kabi USA. I am responsible for Revenue Accounting for both the Pharmaceutical and Medical Device businesses. This includes compliance for IFRS 15 accounting rules and ensuring accurate, timely and complete financial presentation of gross-to-net accounting reserves for chargebacks, rebates, distribution fees, customer returns and other accounts.
Can you give a quick summary of the session?
The US Commercial Financing industry and related technology advancements have not had a significant impact on large and small manufacturers in their evolution toward automated accrual functionality and related analytics. Much of the industry is using a combination of Excel, Access and other tools to support GTN accrual forecasting and calculations. I plan to discuss this with industry representatives and share the following:
Best practice GTN accrual forecasting (when automation is not an option).
Resource needs to support a manually intensive process (GTN, IT, Leaders, Audit, SOX).
How is the industry advancing in achieving attractive, affordable solutions for companies?
What are key considerations in designing a successful system integration solution?
What will it take to create change in this space? Are we waiting for a Material SOX Control Deficiency?
Overall, we will discuss how as companies grow domestically and internationally, merge and/or acquire other companies, expand product portfolios and offer competitive and creative pricing strategies, the risks will increase and so will the need for solid automation solutions.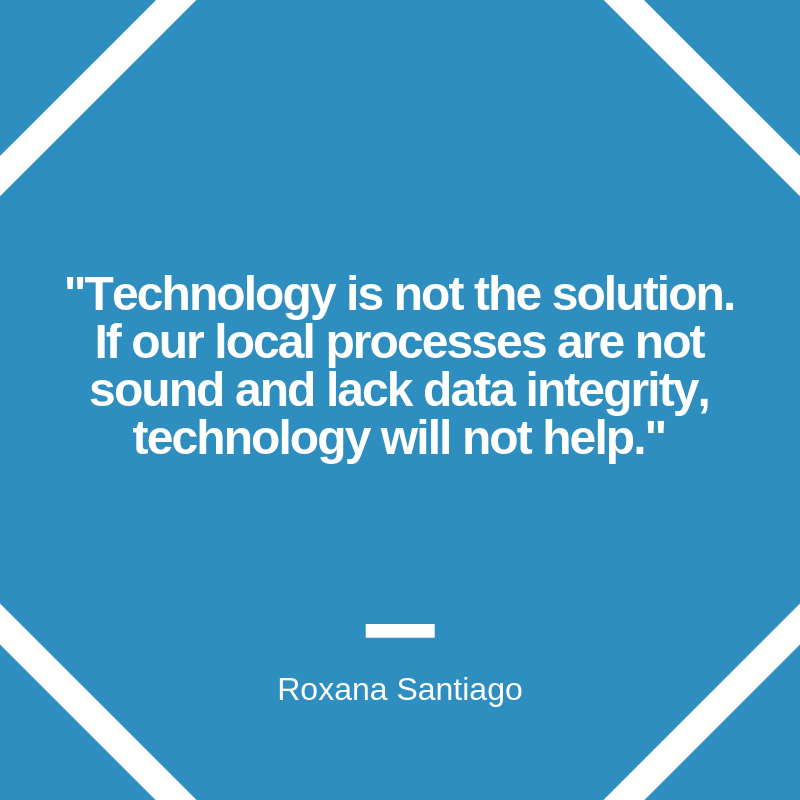 Do you have any actionable tips for integrating technology into GTN functions?
Secure clarity of scope and deliverables, and ensure, in writing, these are clearly understood between the technology provider and business leaders.
Ensure there is collaboration between all key stakeholders, including finance, accounting, marketing, sales, operations, contracting, systems, commercial and leadership.
Address complicated business processes early and assess whether they are sustainable for automation. Modify or change processes if necessary to ensure full utilization of system offerings.
Ensure testing is completed in a timely manner and with the right individuals, including business and IT personnel.
Solicit "best practices" from technology contacts, as well as customer/user feedback on the tool itself, including speaking with customer system users prior to moving forward.
Ensure the timeline for "go-live" is flexible. It should be okay to change or modify as necessary. Do not enable a "rush" implementation. It is not worth it.
Secure early reviews with Internal Audit and SOX Controls teams to provide assurance over technology integration controls and system configurable controls, as well as data interface controls (revenue management system and ERP Financial system).
What are the main takeaways you hope attendees learn from the presentation?
It is my objective to share from own experiences and lessons learned in prior integration projects. I would have appreciated any feedback or advice myself in the past. In conclusion, technology is not the solution. If our local processes are not sound and lack data integrity, technology will not help. We need to prepare our collective organization for such a change.
To hear more from Roxana Santiago on technology and GTN Accrual Forecasting, save your spot for the upcoming Pharmaceutical & Biotech Gross-to-Net Conference.
Q1Web Admin
is a Content Marketing Associate for Q1 Productions, where she is responsible for campaign planning, content development and executing marketing projects for the life sciences, pharmaceutical and food and beverage industries.