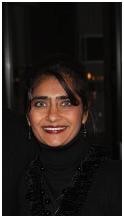 Smruti Dave
Associate Director, MS Sales Training
Genzyme
In her current role, Smruti's responsibilities include strategic planning and development of sales leadership training for 35 MS leaders and a new 125 person sales force. She also leads sales training execution and operational excellence and creates SOPs for training department processes. She works cross-functionally with other teams including sales and commercial leadership, marketing, medical and legal teams.
Why is sales training important?
Sales Training helps set the foundation as well as the continued education of the sales team members so that they can add value to physicians, practices and offices. With the proper training the sales force becomes confident to answer any questions about their products and be knowledgeable about competitive products to be the resource that clinicians look for. This confidence and knowledge helps set apart one sales person from another.
Describe a sales training initiative you will be focusing on in 2014.
One of our goals this year is to create an Advanced Sales Training Course.
Please finish these sentences:
Sales training is…an imperative support function, collaborating cross-functionally and a valuable resource to the sales team and across the division.
Our sales trainers are….primarily field based as they have the "real world" experience to provide that much needed perspective.
Our sales force is….extremely tenured, focused and professional.
If I could change one thing about sales training, it would be…the opportunity to make even more of an accountable difference for the success of every team member.
How do you believe selling skills have evolved due to the changing marketplace dynamics?
With limited time available in most cases to understand the needs of the clinicians and help solve that need, successful sales team members have had to get better at creating dialogue, gathering information and being creative in getting time with the appropriate people to add value and help solve challenges being faced by clinicians.
What are you most looking forward to regarding the 4th Annual Pharmaceutical Sales Training & Development Conference?
Learning from all who will be attending.
Smruti will be one of the distinguished presenters at the 4th Annual Pharmaceutical Sales Training and Development Conference.