How FDA's Medical Communications Guidances Are Changing Label Discussions
A Legal Perspective
How FDA's Medical Communications Guidances Are Changing Label Discussions
Innovations in a rapidly changing healthcare climate have presented challenges for medical information professionals tasked with communicating treatment abilities and uses. Adequate product information is necessary for companies to engage payors and physicians while ensuring that the correct patient is receiving the correct treatment. In 2017, medical information was a hot topic of regulatory discussion; namely, how can companies communicate sufficient information while remaining compliant? To help in answering this question, the FDA released a memorandum addressing compliant communication and two draft guidances that address payor and provider interactions.
These latest additions to the medical information world have expanded communication flexibility, and increased the quality of information companies will be able to provide. To gain a legal look at these documents, we turned to Anne Walsh, Director at Hyman, Phelps & McNamara PC, and speaker at last year's Customer Centric Medical Information Conference. Walsh explained that these documents are enabling the industry to better inform patients and providers.
Industry Focus
Though this guidance applies to life science as a whole, specific industries may face greater regulatory scrutiny. The FDA's "Medical Product Communications That Are Consistent With the FDA-Required Labeling — Questions and Answers" Guidance specifies that it may be applied to communications related to medical devices, pharmaceuticals, biological products, and animal drugs, collectively known as medical products. This latest guidance may not impact all of these products equally, says Walsh; "It is far more likely that the pharmaceutical industry will apply the specifications laid out in this guidance document. Due to the industry's reliance on clinical studies, and the need for early payor relationships, pharmaceutical companies are more likely to be communicating information to these points of contact."
"Expanding what can be classified as compliant communication will help companies … ensure that their medical products are delivered to the right patients."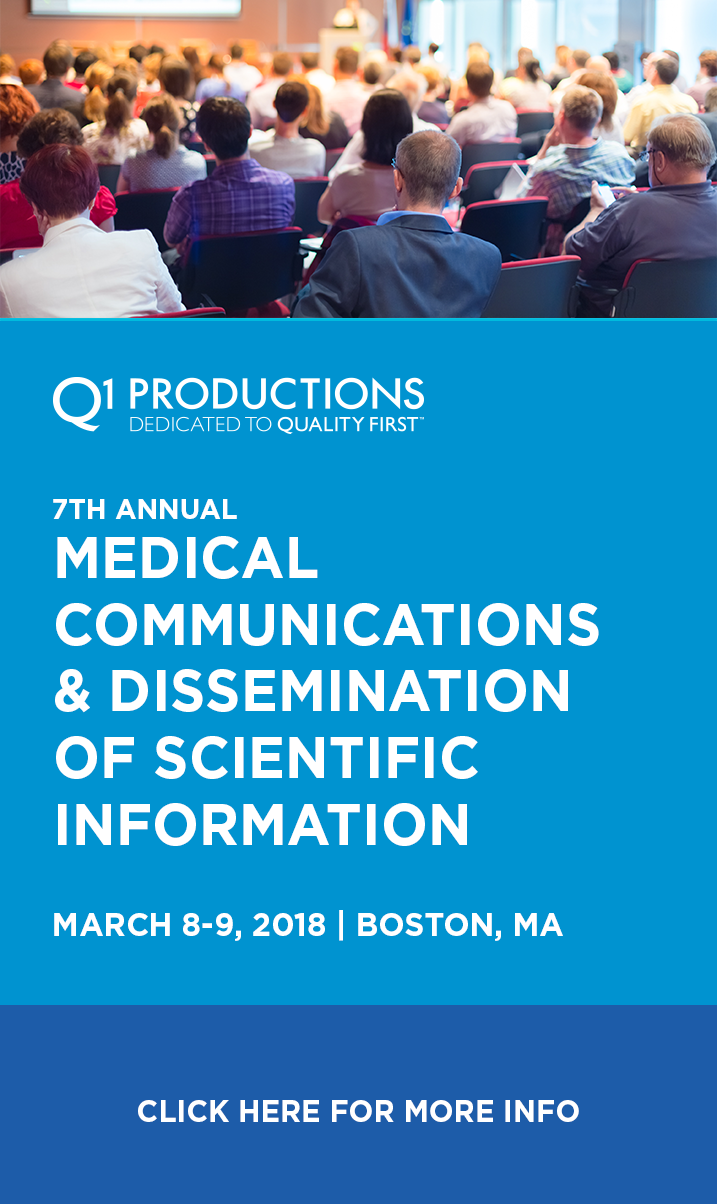 Walsh explained that though the interpretation of the document should not differ across industries, the application difference means that a greater focus on compliance may be placed on the pharmaceutical industry.
Information Flexibility
The types of communication allowed for these industries slowly are expanding. Previously, off-label and on-label communications have had strict guidelines, clearly separating one from the other. Now, out-of-label communication is beginning to bridge the gap between useful, pertinent information, and FDA's review process.
The FDA is now permitting companies to discuss certain endpoints in studies that may be useful to providers and payors. This means that a company now can cite an endpoint of a study at which a product reaches effectiveness, even if that endpoint was not originally designated. The result of this is that companies can provide more information for products than FDA previously permitted.
Out-of-label communications may help patients and providers understand more about a drug's capabilities without posing a compliance risk for companies. This leniency is helping drugmakers expand audience reach and increase quality of information.
Expanded Resources
The FDA is extending this flexibility to pre-approval information as well. In another recent draft guidance specific to payor and formulary committee communications, references to freedom of speech have aided both out-of-label and on-label communication to expand and become more detailed.
The draft guidance states that medical information deployed in the interest of economic analysis, and which may not be directly defined as on-label communication, may be categorized as compliant behavior. "Expanding what can be classified as compliant communication," explains Walsh, "will help companies engage with payors and ensure that their medical products are delivered to the right patients."
The FDA's draft guidance documents on medical communication are changing the world of medical information. Increasing the amount of information a company can deploy about their product increases patient knowledge, payor coverage, and care access. Walsh hopes to see a continued trend of information flexibility in the near future. When asked about the future of medical information under the new administration, Walsh speculated that the next four years may see positive improvements to expand the scope of medical information that FDA permits to be disseminated to the medical community. She explained, "I think we'll see an increase in information flexibility. Lawmakers partial to off-label promotion may see FDA's draft guidances as a first step to expanding off-label information even more, and that would greatly benefit both the industry and the patient."
To learn more about the impact of medical information regulation on the life science industry, register for the 7th Annual Medical Communications & the Dissemination of Scientific Information Conference or email marketing@q1productions.com to reserve your space.