External Forces on Gross-to-Net Forecasting
Larry Breen is one of many pharmaceutical and biotech financial experts presenting at Q1's Pharmaceutical & Biotech Gross-to-Net Conference this fall. Learn about his current role and topics he will cover at the event below.
Can you please give a description of your job title and what your position entails?
I currently work for Sunovion Inc., a research-based pharmaceutical company dedicated to treating and preventing human disease by discovering, developing and commercializing innovative pharmaceutical products with annual revenues exceeding $3 billion.
My current role is the Director of Financial Planning and Analysis where my primary focus is on revenue recognition, which includes managing, coordinating and consolidating all product, royalty and supply revenues.
The following details the work in more depth:
Manage monthly gross-to-net revenue process for internal and external reporting
Collaborate in interdepartmental monthly forecasting meetings to review current revenue forecast by brand, class of trade and market shares and potential impact to net revenue versus budget
Review all new and updated contracts for revenue liabilities
Collaborate with the Government Pricing Group for all government reporting requirements
Calculate and report all price/volume analysis for management reporting
Member of Government Pricing Steering Committee, Launch Planning Group, Best Price Committee, Commercial Pricing Committee and Quarterly Revenue Forecast Group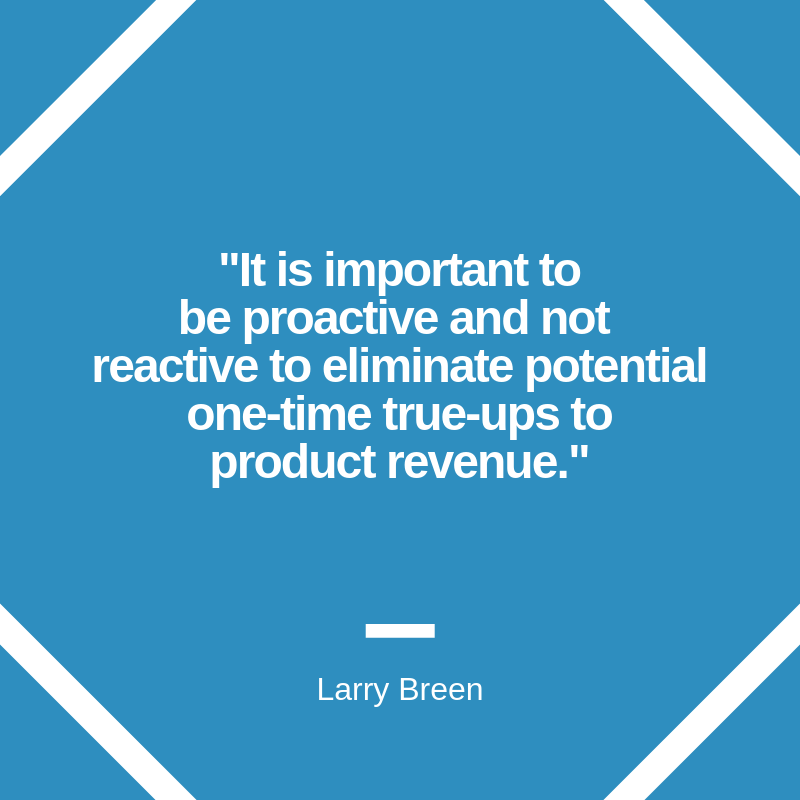 How do external forces impact accrual calculations?
The industry is continuously changing with new legislation impacting Government Pricing, contract negotiations, best price, Coverage Gap, etc. and it is very important to keep up to date with them. There is also the continued consolidation of Payers in the marketplace. All of these external forces will impact revenue accruals and it is important to be proactive and not reactive to eliminate potential one-time true-ups to product revenue.
Do you have any actionable tips on dealing with challenging retail pipelines in the pharma and biotech industries?
In my presentation "Masterclass: Pharmaceutical Retail Pipeline & Impact on Accrual Calculations," I will be exploring the following high level action items.
Downstream Unit Inventory Estimation Process

Ways to estimate the downstream inventory

Pipeline Inventory Liability

Wholesaler + Downstream = Total Pipeline
How to calculate total liabilities associated with pipeline inventory
Show which channel the pipeline inventory will end up in and explain why it is important
Show how to allocate liabilities based on an estimated rebate per unit by channel

How to use pipeline inventory to improve GTN accuracy
How the returns reserve impacts the pipeline inventory accrual
How the industry has changed over the years given wholesaler consolidations and changes to how retailers warehouse and limit their shelf inventory
Why do you believe pharmaceutical finance professionals should attend this event?
Coming to this event will keep professionals up-to-date on the latest changes and the impacts they make. Listening to the seasoned professionals presenting will allow you to be proactive in dealing with these changes and not be surprised by any unknown changes that would potentially impact revenue.
Save your spot for the Gross-to-Net event today for discussions and best practices on industry trends and challenges.
Q1Web Admin
is a Content Marketing Associate for Q1 Productions, where she is responsible for campaign planning, content development and executing marketing projects for the life sciences, pharmaceutical and food and beverage industries.