Speaker Highlight: IVD Clinical & Regulatory Affairs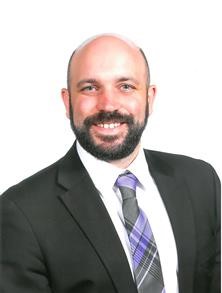 Julien Senac, PhD
Global Director – IVD Focus Team
TUV SUD

Karin Hughes, PhD
Vice President Clinical & Regulatory Strategy
Astute Medical
Dr. Julien Senac is currently Global Director of the IVD Focus Team at TÜV SÜD. Prior to this, he has many years of experience with a certification body, where he participated to the preparation of IVDR designation, and performed Design Dossier assessment of in vitro diagnostic devices. Dr Senac has a Ph.D. in Molecular and Human Genetics from Baylor College of Medicine (Houston, TX) and more than 10 years of experience in biomedical research. He worked in top research/medical institutions in the United States such as Mayo Clinic and the National Institutes of Health. Dr Senac has also participated to the development of multiple biotech start-up companies in oncology, gene therapy, and AIDs technologies.
Karin Hughes, Ph.D., Vice President of Clinical and Regulatory Strategy, Astute Medical, Inc., San Diego, California has over 20 years' experience in the in vitro diagnostics and life science industries. Karin is responsible for regulatory strategic planning, coordination of global submission and compliance activities, as well as the conduct of Astute's clinical trials. Karin serves on the Board for Directors for the Association of Medical Diagnostics Manufacturers (AMDM); currently as Immediate Past President. She has a B.S. degree in Chemistry from Hartwick College, Oneonta, NY and a Ph.D. in Chemistry from the University of Virginia.
What is one thing manufacturers should prepare for from a Notified Body perspective?
"Manufacturers have to prepare for no delays in the process. IVDR is moving forward and organizations should have all documents to provide compliance prepared for Notified Bodies prior to the compliance date of May 26 2022."
What do you foresee as being one of the biggest challenges for manufacturers in preparing for IVDR?
"One of the biggest challenges we are preparing for right now is changing product labels to accommodate the new requirements under IVDR. Many products that are being clinically tested right now will be released after IVDR, so we need to prepare the claims and labels far in advance."
Alison Osborn
is a Senior Conference Program Manager at Q1 Productions. Throughout her programs, Alison has developed a focus on FDA regulations for the Pharmaceutical, Medical Device, In-Vitro Diagnostic and Food industries to better understand changing regulations and top concerns for executives.