4th Annual EU MDR & QMS Implementation Conference
December 14-18, 2020 | Virtual Event
Pricing:
Pre-registration available for $1500 for whole course. Specific module pricing available soon.
Target Audience:
Regulatory Affairs
Regulatory EU MDR
Regulatory & Quality
Quality Affairs
Quality Management Systems
Project Management
Industries Represented:
Medical Device
Contact: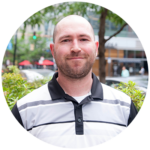 Rob Britt
Senior Event Manager
Q1 Productions
+1 (312) 224-8773
rbritt@q1productions.com
Mitigating Risk of Varied Regulatory Interpretations and Leveraging Shared Notified Body Feedback to Ensure Devices Remain in Conformity, Build Full-Scope Cost Expectations and Ensure Long-Term EU MDR & QMS Compliance
The wide scope of EU MDR compliance continues to drive significant cross-functional changes within medical device companies. As global regulatory professionals await further guidance on clinical trial documentation, technical file templates, and database management, implementation efforts continue to take shape. Presenting specific EU requirements that must be present for the QMS adds added complexity in the EU MDR compliance process. The bandwidth of notified bodies is more limited than ever and the capacity of these organizations to provide clarity has often fallen short. Even after the May 2020 MDR deadline, uncertainties continue to delay the development of clinical trial protocols, manufacturing processes, and proper documentation for product certifications.
The Q1 Productions 4th Annual EU MDR & QMS Implementation Conference will deliver successful strategies and methodologies for MDR implementation and QMS compliance with guided examples from medical device regulatory and quality peers, industry experts and notified body auditors. Attendees will hear real-world success stories and with specifics on how industry experts navigated labeling, supplier quality, and MDR gap analysis in the current regulatory environment. Along with notified body regulatory interpretations and risk mitigation initiatives, these discussions will aim to assist teams in determining the most viable and cost-effective path to product certification. Learning will be delivered in 5 half-day modules to maximize learning and engagement.
FAQ
Explore the Virtual Event Guide & FAQ for insight into our dynamic event platform, including technical requirements, audio troubleshooting, detailed networking steps and more. Our mobile app, Q1 Events, mirrors onsite networking experiences so you stay connected.