Digital Transformation Challenges
Nishtha Gupta is one of many experts presenting at the first Q1 Productions Pharmaceutical & Biotech Digital Transformation Conference. Preview topics and advice Nishtha will cover at the event below.
Can you please describe your job and what your position entails?
I work at GlaxoSmithKline (GSK) and my role sits in the Data Acquisition and Management, Clinical Solutions group in R&D Technology. I partner with clinical, medical and regulatory businesses at GSK and solve complex business problems by using digital solutions and help businesses modernize the technology of clinical trials. Currently, I am working in the Artificial Intelligence/Machine Learning (AI/ML) innovation and intelligent automation space. I solve business problems using automation solutions such as chatbots, Robotic Process Automation (RPA) and ML technologies. I am currently driving adoption of these technologies across R&D businesses.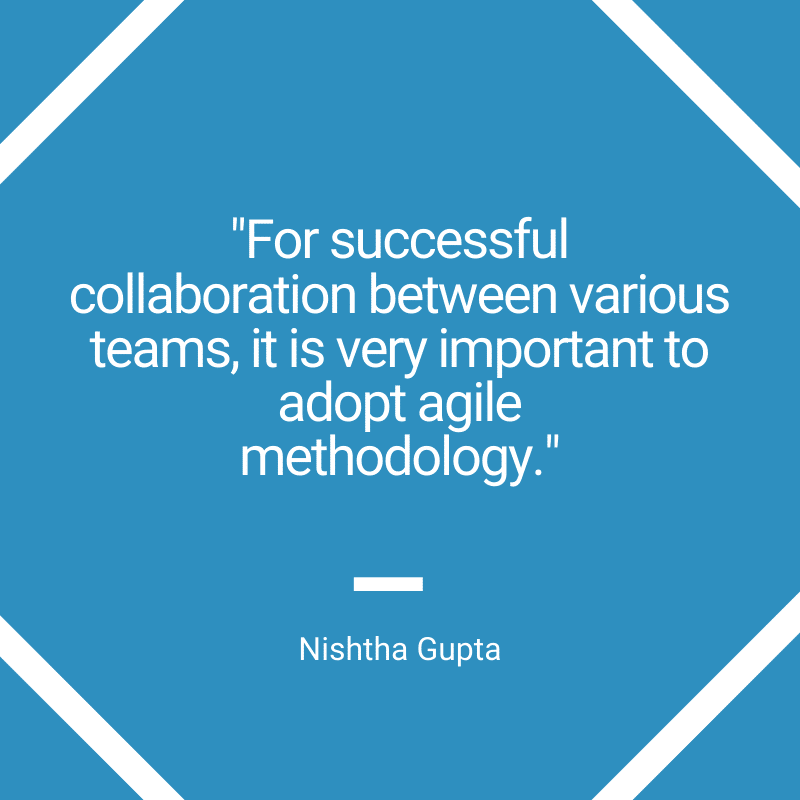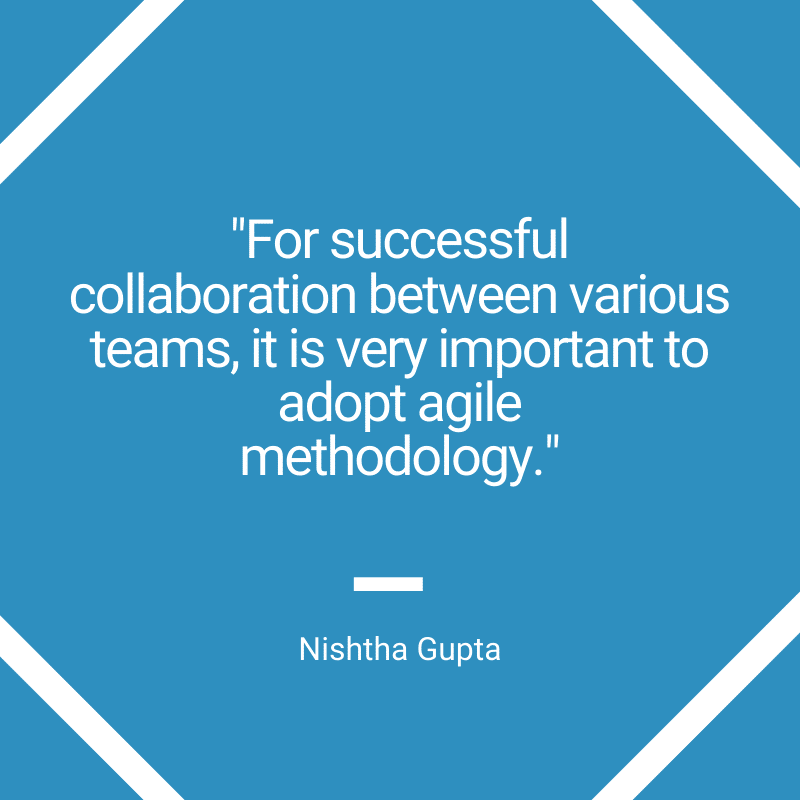 What are some challenges digital transformation professionals are facing in the pharma industry?
Challenges to digital transformation include:
Cultural Challenge – The culture of a company determines the success of digital transformation within that company. Changing the company culture is very hard and can take longer than one can imagine, as it may involve restructuring parts of the organization to adopt to new ways of working. Employees often resist change, making even a minor change in culture the biggest challenge. Most of the pharma companies have risk averse models due to the nature of the business model.
Mindset Shift – It is very important that the employees of a company shift their mindset from a risk averse model to a test and learn mentality. This will help employees in reframing mistakes as source of discoveries and make a shift in their thinking. Introducing agile ways of working can help companies achieve this shift in mindset.
Leadership Drive – To drive digital transformation, senior leaders at an organization need to put digital strategies in place and create digital product roadmaps, and then make a push to implement these strategies. They need to motivate, prepare and equip the workforce to embrace transformation by explaining to them why digital transformation is important.
Talent – Upskilling and reskilling people with the right skillset is crucial. Digital transformation will need the workforce to use new tools and techniques that require specialized skills. So, to retain a talented workforce, the right training and learning opportunities should be offered to the employees. Also, hiring diverse talent with the right skillsets and the right experience from outside the organization is also a talent building strategy. Companies should hire talent from industries with inspiring digital transformation success stories and from industries that are at the mature stage of digital transformation.
Do you have any tips on collaborating within teams to successfully complete projects?
Move from a siloed approach to interdisciplinary collaboration – To promote cross collaboration between diverse teams, business and tech teams need to work together with analytics and digital teams to drive solutions. This will ensure that the bigger and broader organizational challenges and priorities are tackled rather than departmental or business unit issues.
Move from rigid models to agile ways of working – For successful collaboration between various teams, it is very important to adopt agile methodology. An agile approach allows teams to deliver, fail, learn and improve fast. This methodology allows pharma companies to break down a big problem into several small problems that can be delivered in iteration cycles rather than all at once. In this process, small Minimal Viable Products (MVPs) are delivered to customers/users and early user feedback is received. This allows teams to incorporate fixes of any minor issues in the next version of the product. This promotes collaboration as there are multiple touch points between the teams building the product and using it, resulting in better and more open communication.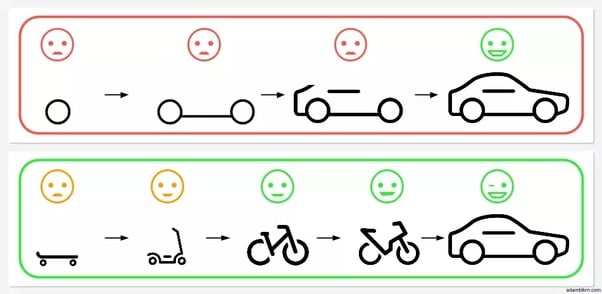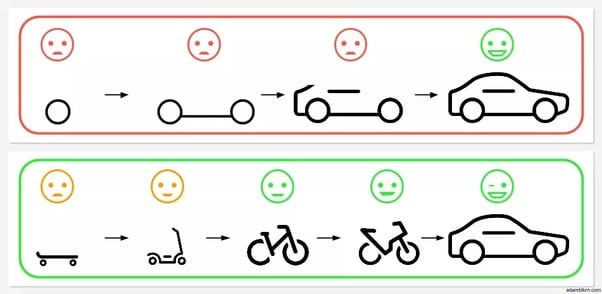 What do you think the future of digital transformation looks like?
The future of digital transformation looks very bright. In a textbook definition, digital transformation is defined as the insightful transformation of a business and its events, procedures, capabilities and representations to take full control of predictions. This comes from a blend of digital technologies and their trending influence throughout society in a tactical way, with present and future trends in mind. Digital transformation reduces the go-to-market time, effectiveness, innovative capability and other key areas of a business.
Digital trends to watch out for include, but are not limited to:
AI/ML – Augmented Intelligence, Chatbots, Machine Learning, AI Governance and Intelligent Applications
Internet of Things (IOT)
Fintech Solutions
Cloud Computing
Blockchain
According to research done by MIT, Artificial Intelligence has the most disruptive capacity with the greatest impact on a company's revenue in the next decade. AI is expected to add $13 trillion to the global economy over the next decade.
Why do you believe pharmaceutical digital transformation teams should attend this event?
"If you don't disrupt yourself, someone else will come along and do it anyways," said Dara Khosrowshahi, CEO of Uber.
It is very important for all companies to understand that the fourth industrial revolution is underway, so if they want to get equipped to disrupt themselves the Digital Transformation Conference is the right one from them.
Save your spot for an upcoming Digital Transformation Conference to hear more from Nishtha and other industry experts.
Q1Web Admin
is a Content Marketing Associate for Q1 Productions, where she is responsible for campaign planning, content development and executing marketing projects for the life sciences, pharmaceutical and food and beverage industries.