8th Annual Life Science Chief Executive Officer Forum: Speaker Interview
Dr. David Mazzo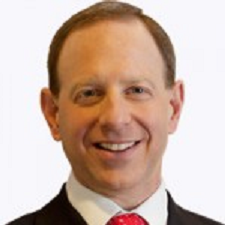 CEO
Caladrius Biosciences
Dr. Mazzo is the CEO of Caladrius Biosciences, a public cell therapy therapeutics development company. He is a pharmaceutical executive and strategic leader with >30 years of broad international experience. He is also a seasoned board director having served on the boards of all the companies for which he was CEO plus Essex Chimie AG (EU subsidiary of Schering-Plough), Avanir Pharmaceuticals and pSivida, Inc. Dr. Mazzo earned a Ph.D. in Analytical Chemistry and an M.S. in Chemistry from the University of Massachusetts (Amherst). He also holds a B.S.(Chemistry) and a B.A. (Honors-Interdisciplinary Humanities) from Villanova University.
David will be one of the distinguished speakers at the 8th Annual Life Science Chief Executive Officer Forum.
Why is the 8th Annual Life Science CEO Forum important for C-suite executives? 
The opportunity to interact with peers, to share best practices and to discuss common challenges is reason alone to attend the Forum.
What company initiatives are on the horizon for your team in 2017? 
Our company, during 2017, will be looking to expand clinical indications, advance our existing clinical programs, pursue strategic partnerships and continue to create shareholder value.
What do you believe are the 3 biggest factors impacting the life science industry today? 
Drug pricing continues to loom large as a critical issue for life science companies, especially for those of us working in the areas of cell and gene therapies. Additionally, the evolving regulatory environment and the fickle capital markets are challenges that will continue to impact our industry.
What are the greatest opportunities for life science companies over the next 5 years? 
The ability to influence on the final implementation of the 21st Century Cures Act and to bring advanced new therapies to market safely, quickly and cost-effectively is a great opportunity.
From a leadership standpoint, where do you draw your inspiration?
Personally,  my inspiration comes from a combination of family values and example, great leaders for whom I've worked in the past and the people in our company, whose dedication, creativity and tenacity never cease to amaze me.