4th Annual Sports Fan Engagement Conference: Speaker Interview
Dave Lang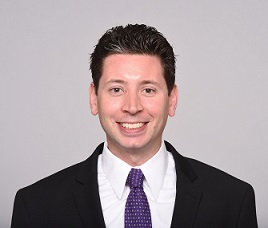 Director, Digital Media
BALTIMORE RAVENS
Dave Lang joined the Baltimore Ravens in 2007. As the Director of Digital Media, he is responsible for oversight of the franchise's online, social and mobile channels. With a focus on serving and engaging the Ravens' vast fan base while providing sponsors with powerful vehicles to reach that fan base, Lang has created opportunities to stimulate significant traffic growth and revenue across the club's digital platforms. He has also developed and executed the club's social media strategy while maximizing fan engagement. Additionally, he has expanded the team's presence into the rapidly-growing mobile space. A native of Dumont, New Jersey, Lang earned his bachelor's degree in Communication, with a specialization in Digital Media, from Loyola University Maryland.
Dave will be one of the distinguished speakers at the 4th Annual Sports Fan Engagement Conference.
Why is the 4th Annual Sports Fan Engagement Conference important for marketing & digital teams?
Over two days, attendees have an opportunity to hear from a diverse group of marketing and digital representatives who are working in the trenches for teams across multiple sports and are often the ones driving innovation in the world of sports.
What is one thing you hope to learn or discuss with your peers at the conference?
I would hope to discuss some of the unique challenges we face as an NFL team and how we work to engage our fans in spite of those challenges. I'd also hope to learn different perspectives and initiatives that are important to reps at other teams.
What fan engagement initiatives are on the horizon for your team in 2017?
Greater personalization in our mobile app; Expanding upon our iMessage/emoji/digital sticker platform; Growing our knowledge of who our audience is and of the fans that attend games in our stadium.
How do you see the in-stadium fan experience evolving over the next 5 years?
I believe it will greatly evolve. Fans don't want to be confined to a single seat. As the gameday experience has become more of a social setting, teams must be able to provide an atmosphere that allows fans the opportunity to socialize with other fans instead of solely focusing on the game action. Also, teams must be able to provide experiences and services in stadiums that are significantly better and more memorable than the experience a fan would have watching the game at home from their couch. More next-gen stats and augmented reality will be utilized through fans' personal mobile devices.
Is your team using virtual reality? If so, how?
Just beginning to test it out. We have shot a ton of VR footage on gamedays. The challenge is being able to present these videos to fans in the best-looking way possible (as the technology is still not perfect). We also want to make sure the VR content remains fresh and relevant on a regular basis.
In what ways has marketing automation changed fan engagement?  
I think chatbots, while still fairly new, provide teams with a huge opportunity to be able to respond to more fans, more quickly and provide them with relevant information that will build a stronger relationship, enhance the fan experience and help teams reach goals (such as increasing ticket sales), all while saving teams time and work.
What fan demographics is your team focusing its efforts on in 2017?
Our focus is more on learning about the specific demographics of our fan base and defining them before we choose which sets to focus our efforts on.
From a content standpoint, what are fans looking for?
A big thing we have learned over the last decade is that team news drives a ton of traffic. Avid and casual fans alike have a great desire to consume all types of information about the team. As a result, we cover our team just like most traditional news outlets. On the social side, we take advantage of our access to provide fans with a unique perspective that only we can provide.
Where do you draw inspiration from for your marketing and digital ideas?
We are always reading industry publications and keeping an eye on what other organizations, teams and media outlets are doing — looking for inspiration from anyone from other NFL teams, teams in other sports to Jimmy Fallon.
If you could describe your team's fan base in one word, what would it be?
I've thought about this for a bit and the two words that keep coming to mind are "passionate" and "loyal." We have sold out every game in team history (since 1996). Our fans are knowledgeable and embrace the underdog role. The game day experience seems like a giant family get-together.