Data Integrity While Building Stability Testing Program
An Interview With Madhavi Mahavadi
Many industries require discretion and integrity. Stability testing is no different. One of the hottest topics in the stability industry is data integrity. Although this is not a new concept, new guidances have been put in place from the FDA. Data integrity is the requirement for complete, consistent and accurate data.
To better understand the guidance, it is important to know why the guidance was written in the first place. The FDA has increasingly observed CGMP violations involving data integrity during inspections. Twenty-one Warning Letters involved data integrity lapses in drug manufacturing. Data integrity is an important part of the industry's responsibility to make sure that the safety, efficacy, quality of drugs, and the FDA's ability to protect the public stays in tact. To avoid problems like this, there are steps that can be taken at the beginning of each program.
To learn more about what role the FDA plays in setting up a stability program, we talked to Madhavi Mahavadi, Senior Manager, Quality Control Stability, Standards and Control at Bayer.
Mahavadi says, "Setting up a stability study requires collaborative effort with various groups." The Stability group has to work with R&D or clinical to understand what stability was done in the development phases, QA to make sure they are in compliance for approval and commercial process, and then regulatory to ensure the strategy is cleared with the regulatory agencies. The biggest piece of advice she has for groups setting up their stability testing program is to be involved early on to better streamline the process. "QC, R&D, QA, and regulatory teams should be represented during the early stages. This creates better execution and approval of the product in later phases."
She also talks about how important it is to stay informed and current with all of the regulatory guidances and technology. Mahavadi says programs like the Life Science Stability Testing and Validation conference provide "ammunition for how to understand, what tools to use, and who to collaborate with during the initial phase of the stability process." It will give attendees an edge in an ever-evolving industry and to build strong and efficient stability programs. She says that stability groups should "keep themselves informed to keep your program efficient and effective."
It is important to be cognizant and compliant with the various governing guidances that govern the stability program. To learn more about these topics and see the full agenda, click here.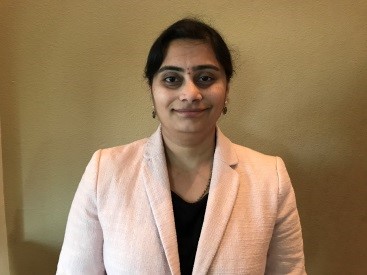 Madhavi Mahavadi is Sr. Manager of Quality Control Stability, Standards and Controls at Bayer, Berkeley, California.  She has over 16 years of experience in managing stability programs for biopharmaceutical/ biotechnological products including developing stability strategies, authoring stability submissions and supporting regulatory inspections.