Remote Sales Opportunities with Industry Leaders
Q1 Productions is committed to helping our clients bring new, safe and innovative products to market to positively impact the lives of those facing health challenges. Q1 Productions Connect allows solution providers to engage with targeted prospects in a teleconference meeting space or phone call. Let us seek out the life science industry decision makers who you can add to your sales pipeline.
Make the Right Connections
Identify your target prospects and leverage our client relationships.
Immediate Sales Activity
Spend less time scheduling with prospects; focus more on selling.
No Travel Necessary
Save travel costs by connecting with prospects remotely.
3M
Aesculap
Alcon
AngioDynamics
B. Braun Medical
Baxter International
Beckman Coulter
Becton Dickinson
Boston Scientific
Cardinal Health
Carestream
Cochlear
Coloplast
CONMED
DJO Global
Draeger
Edwards Lifesciences
Exactech
Fresenius Medical Care
GE Healthcare
Globus Medical
Hillrom
Integra LifeSciences
Intuitive Surgical
Johnson & Johnson
Medtronic
NuVasive
Olympus America
Owlet Baby Care
Philips Healthcare
ResMed
Smith & Nephew
STERIS Corporation
Stryker
Teleflex
Terumo
Varian Medical Systems
W.L. Gore
Wright Medical Group
Zimmer Biomet
Abbott Laboratories
Accelerate Diagnostics
Adaptive Biotechnologies
Advamed
Agendia
Banyan Biomarkers
Baylor Genetics
Biomerieux
Caris Life Sciences
Castle Biosciences
Combimatrix
Decipher Bio
DermTech
EXACT Sciences
Exosome Diagnostics
Foundation Medicine
Genomedx
Guardant Health
HalioDx
Hologic
Illumina
Intermountain Healthcare
J&J Healthcare Systems
Labcorp
Luminex Corporation
MDx Health
Med Fusion
Meridian Bioscience
Millennium Health
Myriad Genetics
Natera
Neogenomics
Oxford Immunotec
Progenity
Prometheus Labs
Quest Diagnostics
Quidel
Roche
Siemens Healthcare
Veracyte
Abbvie
Allergan
Amgen
Amicus Therapeutics
Astellas Pharma US
AstraZeneca
Bausch & Lomb
Bayer
Biogen
BioMarin Pharmaceutical
Boehringer-Ingelheim
Bristol-Myers Squibb
Celgene
CSL Behring
Eisai Pharmaceuticals
Genentech
GlaxoSmithKline
Grifols
Ironwood Pharmaceuticals
Janssen Pharmaceuticals
Jazz Pharmaceuticals
LEO Pharma
Lundbeck
Mallinckrodt Pharmaceuticals
Merck
Merz Pharmaceuticals
Novartis
Novo Nordisk
Otsuka Pharmaceutical
Pfizer
Sanofi
Seattle Genetics
Shionogi
Shire Pharmaceuticals
Sunovion Pharmaceuticals
Taiho Oncology
Takeda Pharmaceuticals
Teva Pharmaceuticals
United Therapeutics
Vertex Pharmaceuticals
Food, Beverage & Dietary Supplements
Amazon
Ancient Nutrition
Boar's Head
Campbell Soup
Cargill
Cavendish Farms
Chobani
Danone
Florida Crystals
FONA International
Glanbia Performance Nutrition
Ingredion Incorporated
International Vitamin Corp.
J&J Snack Foods
Jarrow Formulas Inc
Jennie-O Turkey
Johnsonville Sausage
Kellogg Company
Ken's Foods Inc
Kerry
Medifast
Metagenics
Mondelez International
Nestle USA
PepsiCo
Pharmavite LLC
Pinnacle Foods Inc.
Plexus Worldwide
RXBAR
Sargento Foods
Schuman Cheese
Smithfield Foods
The Hershey Company
The J.M. Smucker Company
The Nature's Bounty Co.
Wegmans Food Markets
Welch's
Weston Foods
Whole Foods Market
WinCo Foods
Vice Presidents, Directors, and Senior Managers of
Regulatory Affairs
Clinical Affairs
Training
Pricing
Sales & Marketing
Cybersecurity
Medical Affairs
Advocacy
Quality Assurance
Supplier Quality
Sterilization
Human Factors & UX
Packaging & Labeling
Corporate Strategy
Product Management




Add to your sales pipeline and empower highly regulated industries with the tools they need.  Please note, the cost per meeting decreases as the number of meetings purchased increases.
At Q1 Productions, our mission is to propel highly regulated industries forward through a platform of curated executive education, driven by research and grounded in collaborative knowledge share.
We aspire to make a difference in people's lives. We do this by helping our clients bring new, safe and innovative products to market in order to make a positive impact on the lives of those facing health challenges.
Our live events, including the Semi-Annual Diagnostic Coverage & Reimbursement Conferences, connect attendees with payers and peers who share practical insight into successful strategies to develop test-specific frameworks and meet the growing need for clinical utility and product performance evidence for successful reimbursement.  The agenda is designed as a highly efficient platform for collaboration and idea exchange.  
Alternatively, Q1 Productions Connect focuses on one thing: virtual appointment setting.  We work as an extension of your sales team, connecting you directly with your target audience.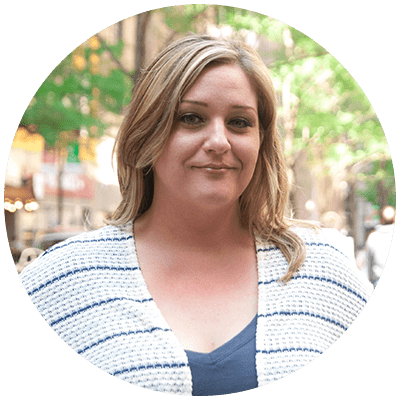 Mildred Neiman
Director, Sponsorship Sales