Navigating Health Authorities in CMC
The 5th Annual Global Regulatory Affairs CMC Conference dives deep into challenges CMC teams are facing and provides networking opportunities to benchmark and workshop with peers. Angela Turner will be addressing one of these challenges in her presentation, "Strategies for Comprehensive CMC Submission Process for Combination Products." Learn more below.
Can you please describe your job title and what your position entails?
I work for Bausch Health in the Regulatory Affairs – CMC function as a Senior Manager responsible for the chemistry and manufacturing controls (CMC) for development and marketed product's global dossiers that have classifications of drug, biological or combination (drug-device) products. I work with cross-functional teams to execute the CMC regulatory strategies for post-approval changes and new product development, while authoring Module 2 & 3 sections of the dossiers and negotiating with Health Authorities to agree to the minimal requirements for approval.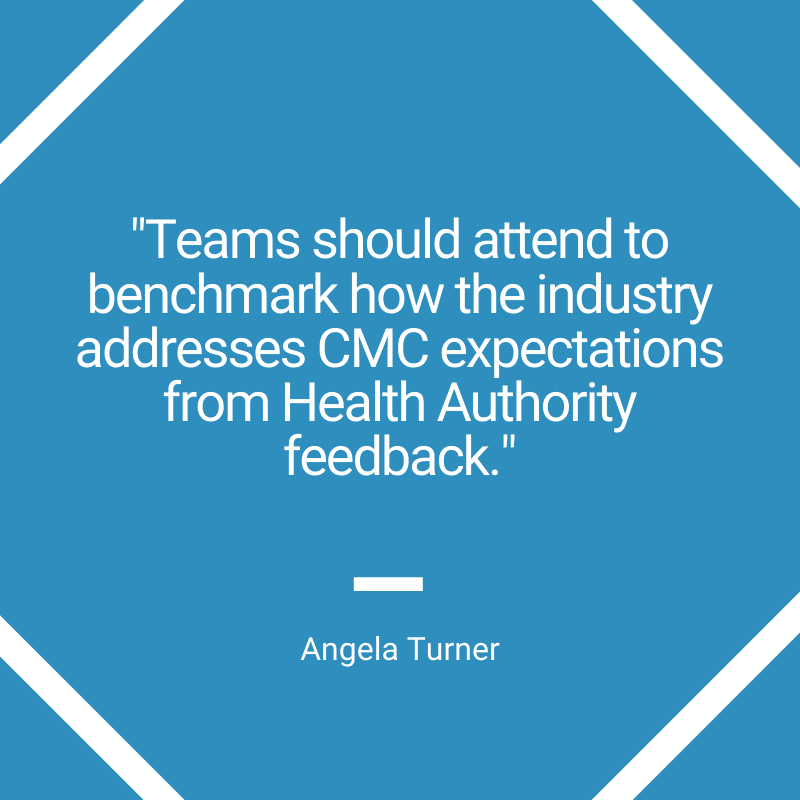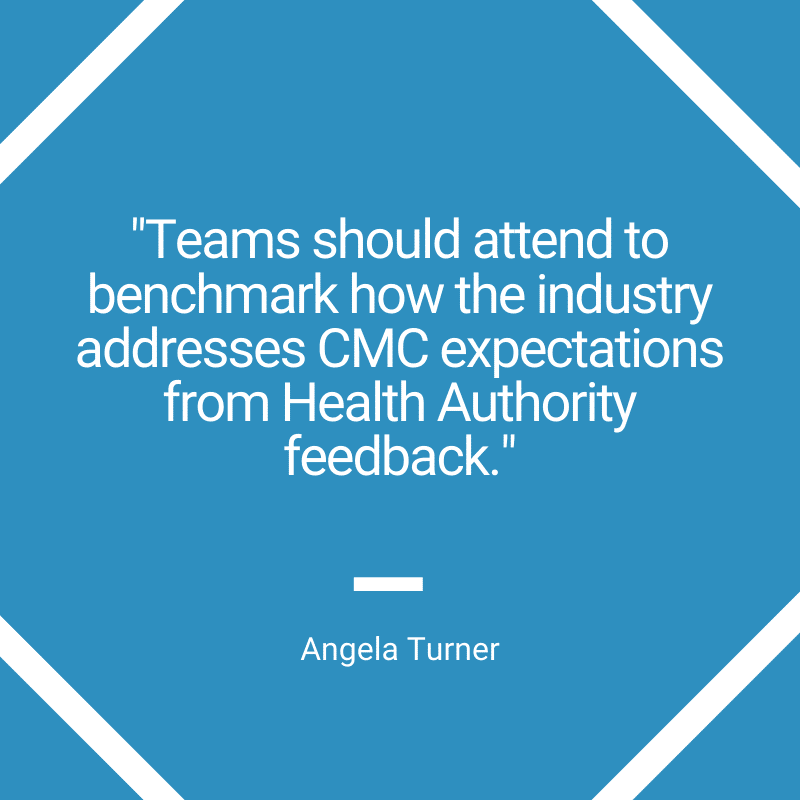 Can you provide a summary of your presentation?
My presentation will address combination products, focusing on drug-device where the primary mode of action is the drug constituent and the device constituent is a drug delivery device. The scope of the presentation will start with US FDA requirements and the Office of Combination Products for the classification of a combination product (request for designation), content and tips for adding the drug delivery device information into the drug's New Drug Application (NDA) to CMC requirements and classification for key global countries. Additional focus will be on human factor, essential performance and risk management requirements and resources will be discussed.
What are some key takeaways you hope attendees gain from the sessions?
Attendees should be able to take away from the presentation:
Specific CMC content and location for a combination (drug-device) product to be submitted in a NDA
How to navigate the FDA regarding references, product classification/jurisdiction and future initiatives
A understanding of the references and approach on a global scale regarding classification and CMC expectations with Health Authorities
The purpose of human factors, risk management and essential performance requirements regarding the design of the device and expectations from FDA
How to complete a request for designation/classification and which pathway is appropriate for your product
Which quality system to follow in manufacturing for a combination product
Why do you think CMC teams should attend the conference?
Teams should attend to benchmark how the industry addresses CMC expectations from Health Authority feedback; gather tips on how to avoid delays or refusals from Health Authorities with your product's approval or changes regarding CMC content; and create networks with industry colleagues regarding similar concerns or opportunities that could allow for your personal career growth and company's future success.
Save your spot for an upcoming Regulatory Affairs CMC Conference to workshop more challenges and trends in the industry.
Q1Web Admin
is a Content Marketing Associate for Q1 Productions, where she is responsible for campaign planning, content development and executing marketing projects for the life sciences, pharmaceutical and food and beverage industries.