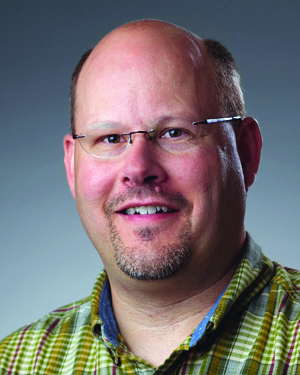 Chris Kilander
Regulatory Affairs Manager
Cook Pharmica LLC
How many years have you been in the industry?
About 15 years

Why do you believe that the Device & Diagnostic Labeling Conference is important?
UDI will have such a major impact on the healthcare industry, especially the healthcare providers.  Imagine a day when healthcare providers will be able to scan one of our products and, just like at the grocery store or Walmart, instantly identify it and access all of the information they need to manage it through their supply chain all the way to the bedside.  Not only will the conference will be a great opportunity to hear about how other labelers are implementing FDA's UDI rule, but also a chance to learn about the evolving expectations for UDI systems in other markets around the world.
 
What do you hope attendees will take away from your presentation, workshop or panel discussion?
One of the more important and more challenging aspects of UDI is what labelers need to do after they get all of their labels changed and their product data uploaded.  Managing changes…changes to labeling and changes to data…will require labelers to build new triggers into their change control systems and to figure out how to manage changes downstream through their supply chain.  I hope to provide attendees with a good appreciation for the types of changes that could trigger changes to their UDIs and how to manage those changes once they recognize the need to change.

What inspires your passion and/or interest for medical product labeling and/or healthcare?
I am always motivated by the fact that the products we make improve peoples' lives.  At the end of the day, whether it was a good day or bad day, I at least have the satisfaction of knowing that we've helped physicians and other healthcare professionals to offer their patients better treatment options.  Having worked in other industries, it's really important to me to know that I've helped to improve lives.
Chris will be one of the distinguished presenters at the Medical Device and Diagnostic Labeling Conference.