Executive Leadership Support Forum: Toronto: Speaker Interview
Carol-Ann Lawrie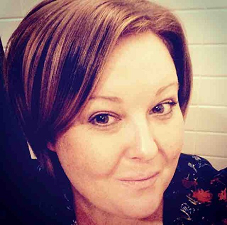 Administrative Assistant to Director of Advertising & Director of CRM & Data
The Home Depot Canada
Carol-Ann Lawrie is a highly motivated, organized, highly responsive administrative assistant. She takes pride in what she does. She has excellent communication and planning skills with acute attention to detail. She works well with all of her team, internally and externally. She has high energy and professional maturity. Carol-Ann is a graduate from University of Toronto. She has over 20 years of professional experience in Global Consumer Marketing companies as an Administrative Assistant, Department Coordinator and Team Leader. She has strong leadership skills and team management skills with an expertise in training and conflict resolution. Carol-Ann really shines when it comes to planning corporate team build events. No detail is missed and she ensures everyone walks away smiling. People are her passion. She loves giving back to the community and taking part in any corporate events that allow her to do so. Carol-Ann has been working for Home Depot Canada as an Administrative Assistant for nine years, she loves what she does and gets excited everyday heading into work.
Carol will be one of the distinguished presenters at the Executive Leadership Support Forum: Toronto.
Why is the Executive Leadership Support Forum: Toronto important for executive assistants?
It gives us a chance to talk about what works best for us and what hasn't. It is not often EA's get to step away to learn and grow.
Independently, what have you done to work towards professional development in the past?
I have asked for feedback during my 1:1's to ensure that any feedback is given when it is red hot so I can work on it if it is an issue.
What is one thing you hope to learn or discuss with your peers at the ELS Forum?
Just to learn how to think outside of the box when it comes to supporting my management team.
Tell us about a career accomplishment of which you're particularly proud.
Every year I get to lead two team builds for our full department. I take great pride in planning these events and managing them. I like to ensure no stone has gone unturned with my team having a great time away from the office. All of this while staying on budget and meeting business needs and wants for the event.
In your mind, what is one tool you can't live without or find especially helpful in your position?
A good relationship with my boss. It is key to both of our successes and/or failures if we don't get to work together like a fine oiled machine.
Looking back, what advice would you give yourself when you were first starting your career?
Not to sweat the small stuff … and know not everyone will like you or be your friend and know that is OK.
Are there any blogs, books, articles or online forums you recommend reading?
Anything on time management, if you struggle with that, is key in this role.
How do you define success within your role as an executive assistant?
Multi-tasking at its best all the time. Keeping all the balls up in the air and making sure each one feels the strength in my throw and to never let them fall.