8th Annual Life Science Chief Executive Officer Forum: Speaker Interview
Brian Meshkin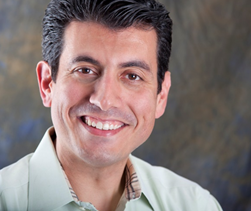 President & Chief Executive Officer
PROOVE BIOSCIENCE
Brian Meshkin, founder and CEO of Proove Biosciences, is a 20-year veteran in the field of pharmaceuticals and molecular diagnostics, with a focus on personalized medicine. A social entrepreneur with innovative solutions to society's most pressing social problems, he is an ambitious and persistent leader and the visionary responsible for Proove's disruptive technological innovations and robust pipeline of new proprietary tests, as well as dramatic revenue growth and financial profitability of the company. Prior to Proove Biosciences, Meshkin founded Salugen, a nutritional genetics company. He also led new product planning and marketing for Prometheus Laboratories, managed eBusiness for the largest product at Johnson & Johnson and was a team leader of corporate venture capital at Eli Lilly & Company's Venture Fund. A recipient of numerous awards and recognitions for his scientific research and efforts, Meshkin has been lauded by the American Society of Interventional Pain Physicians (ASIPP), the American Academy of Neurology (AAN), the Natural Products Association, the American Academy of Pediatrics (AAP) and the Medical Marketing Association. A community activist, Meshkin led a student effort when he was 13 years of age to pass the nation's first bicycle helmet law for children under 16 years of age in 1990 in Howard County, Maryland, and 300 similar laws nationwide. He has served on numerous charitable boards including the local American Red Cross and the Board of the Education of Howard County, Maryland and has been featured in Fortune, Wired, Washington Post and Baltimore Sun, which chose him as one of Maryland's "Earthly Angels." His most recent honors include finalist for the 2016 Ernst & Young Entrepreneur of the Year Award in Orange County, Calif., as well as the a 2016 Excellence in Entrepreneurship Award winner from the Orange County Business Journal.
Brian will be one of the distinguished speakers at the 8th Annual Life Science Chief Executive Officer Forum.
Why is the 8th Annual Life Science CEO Forum important for C-suite executives?
I believe it is important to learn from others, benchmark performance, and build relationships. It is my hope that this forum will provide all three opportunities.
What is one thing you hope to learn or discuss with your peers at the forum?
I look forward to hearing how others are adjusting to the changing reimbursement landscape.
What company initiatives are on the horizon for your team in 2017? 
We are diversifying our revenue stream through various technology offerings, seeking further positive payer policy changes, and expanding our national sales force.
What do you believe are the 3 biggest factors impacting the life science industry today?
Reimbursement uncertainties, regulatory changes, convergence with bioinformatics and big data
What are the greatest opportunities for life science companies over the next 5 years?
Value-based care, utilization of information technology and data, precision medicine and genomics
From a leadership standpoint, where do you draw your inspiration?
I draw my inspiration from my faith, my wife and kids, and the examples of entrepreneurs who have made a positive difference in the world like Milton Hershey.
If you could describe your company in one word, what would that be?
Proove