Executive Leadership Support Forum: Chicago: Speaker Interview
Bernice Billups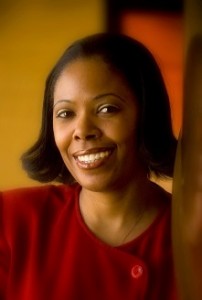 Sr. Manager, Global Corporate Citizenship – Great Lakes Region
Formerly Manager/Assistant to Chairman, President and CEO
Boeing
Bernice (Bea) Billups is a Senior Manager, Global Corporate Citizenship – Great Lakes Region. She is responsible for oversight of our external relationships in the non-profit sector and helps lead our collaborative efforts in communities across the Great Lakes region, having previously served as Manager/Assistant to retired Chairman, President and CEO, Jim McNerney. She is one of the co-founders of the very first Boeing World Headquarters Administrative Team in Chicago, and is actively involved in the Boeing Association of Administrative Professionals (BAAP). She also participated in the core team which assisted in developing Boeing's Executive Support Program (ESP), in 2002, and has facilitated training modules at the Boeing Administrative Professional Leadership Summit and the Executaries Forum Conference. Most recently, she served on the development team for the Office Administrator's Functional Excellence Course and Soft Skills Training Module.
Bernice will be one of the distinguished presenters at the Executive Leadership Support Forum: Chicago.
Why is the Executive Leadership Support Forum: Chicago important for executive assistants?
The ELS Forum provides a unique opportunity for EAs to network, share best practices, and focus on acquiring and enhancing the skill sets to differentiate themselves among their peers.
Independently, what have you done to work towards professional development in the past?
I have taken several courses offered within my organization focused on strategic decision making skills, time management, communication and leadership. Additionally, I took an active role in contributing to the development of professional development for the EA community within my organization.
What is one thing you hope to learn or discuss with your peers at the ELS Forum?
I hope to gain additional insight on what my peers are doing to enhance and sharpen their soft skills.
Tell us about a career accomplishment of which you're particularly proud.
I'm particularly proud of developing a soft skills training module which is currently being delivered across my entire organization to administrative staff at all levels.
In your mind, what is one tool you can't live without or find especially helpful in your position?
Setting aside time at the end of each day to make a "To-Do" list.
Looking back, what advice would you give yourself when you were first starting your career?
Look for opportunities to lead from whatever position or role you are in.
Are there any blogs, books, articles or online forums you recommend reading?
The Executive Assistant's Toolbox (www.eatoolbox.com).
How do you define success within your role as an executive assistant?
Often times, as an EA your success is defined by the effectiveness or success of the leader you are supporting. Subsequently, within my role as an EA I defined success as my ability to make strategic decisions that freed up my executive's time and allowed he or she to focus on developing and executing a strategy that added value to the business. Being trusted to make those decisions by my executive is a success. Additionally, being respected among my peers and other executives and seen as the "go-to" person within my organization defines success as well.