Attendee Story: Founder and President, Lotus Project Consulting Services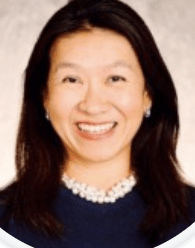 Iris Scott 
Founder and President 
Lotus Project Consulting Services LLC
Iris attended the Life Science Manufacturing Automation Optimization Conference.
What was the most valuable aspect of the program?
The ability to step outside daily norm to explore what other similar industry professionals are working on, forming network, learning from each other and giving myself the opportunity to connect and strategize what the next focus would be for my customers, my team and myself.
What impressed you about this meeting?
I was invited to participate, speak and facilitate sessions surrounding digitization of data collection and TCO. The topics were carefully curated, the venue was lovely and meeting agenda was very well organized, with enough time to connect and learn at the same time. I can't tell you how many times I have been to huge conferences where it can be overwhelming with very limited time to connect and network at a more personal level. I love how a wide spectrum of speakers varying from avid practitioners, academics, project leaders and team managers were present. Each bringing their expertise and experience to share which bring both breadth and depth to the topics.
The small size of the program lends to a different level of sharing among the group. What was it about the layout of the workshop that was conducive to knowledge share and networking?
The strength of this conference lies in its "unconference" nature in that learning and sharing is promoted at a level that is enjoyable and digestible. The open and welcoming climate is felt the very moment I walked in the room. It's unpretentious and open. At the higher level, speakers can share their content and further spend time later to interact with the audience pertaining to their questions and applications to real life scenarios.
Would you attend this conference next year? If so, please detail a few of the reasons you enjoyed it and would come back.
If the opportunity presents itself, I will seek to attend it again. The opportunity to open up horizons, connect at an authentic level and get inspirations and answers to your challenges at a conference like this is priceless.