Attendee Story: Director, Regulatory Operations, Vericel Corporation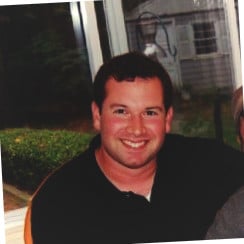 Craig Gassman
Director, Regulatory Operations
Vericel Corporation
8th Annual Regulatory Operations and Submissions Conference
What was the most valuable aspect of the program?
This program is deliberately sized to allow for a more intimate approach to conferences of this nature. It more easily allows networking, dialogue, and idea-sharing rather than larger conferences where it can be an overwhelming experience. This specific program has allowed me to network with other professionals outside of my geographic area much more easily than in a classic larger setting.
What impressed you about this meeting?
The various perspectives and people. Hearing and learning from others perspectives, regardless of experience, level, and role provides a spectrum of learning that provides many opportunities for professional growth.
The small size of the program lends to a different level of sharing among the group. What was it about the layout of the workshop that was conducive to knowledge share and networking?
The more group activities, the better. Listening to lecture-style sessions has its benefits, but activity participating in various group discussion allows for a more conducive and enjoyable learning experience.
Would you attend this conference next year? If so, please detail a few of the reasons you enjoyed it and would come back.
Yes – but, I would recommend offering dedicated networking events on both evenings of the conference. Even just planning for an area for participants to congregate the evening before day 1, and afternoon after day 1, lends to a more active networking opportunity.