The Assistant's Role in Building a Winning Company Culture:
Perspective from an Administrative Business Partner at Google
The Assistant's Role in Building a Winning Company Culture:
Perspective from an Administrative Business Partner at Google


For the past few decades, company culture has been a buzz word. As Reid Hoffman, co-founder and executive chairman of LinkedIn, puts it, "there are many good company cultures and many bad company cultures, but a winning company culture only emerges when every employee feels they personally own the culture."
The role of executive assistants have dynamically expanded over the last several years, and now more than ever, EAs are taking on a more prominent role with emulating company culture. It makes for a natural fit, considering essentially, an executive assistant is the glue that holds a team together. We turn to Nicole Pillatch, Administrative Business Partner for one of the most innovative and company culture-centric companies in the world, Google, to share her role in developing an uplifted culture.
As an "advocate of team happiness and fun" at Google, Nicole has paved the way for developing healthy morale within her team at Google, and she shares how you can get involved, too.
Where to start
Although traditionally developing company culture has fallen within the role of Human Resources, EAs work with the team day in and day out, making them perfect candidates for project leads.
It's all about building relationships with your manager. A lot of times, people are afraid to ask to do things that are outside of their job descriptions. Always take risks. If you aren't willing to take the risk or ask the question, you are never going to get the answer, whether it's yes or no. It starts with building relationships with your team. Sit down and speak with your team and your manager. Explain you have an idea you would like to execute and see how the team feels about it.
Nicole explains that moving forward with an idea goes beyond just checking the team temperature. Propose a budget, provide your manager a rough outline of what your idea entails, but most importantly, ensure all of your actions and planning reflect the ultimate goal: increasing company morale. "Most leaders will see this as a positive change," Nicole explains, "The occasional pushback will happen. But, the longer the admin works with the team, trust is going to grow. It comes with time."
Combatting budget restrictions
Often, one of the most common push backs in planning culture centric events, is budget constraints. Nicole suggests planning community service projects; it's often the easiest ways to start building company culture, because it is a budget friendly activity.
I executed a community service project just yesterday with the Palo Alto Junior Museum. It was no cost to Google and I had about 30 Googlers in attendance. We cleaned out the junior museum's exhibits for young children. It was no cost to us, and we got to help the community and work as a team, outside of the office.
Community service projects will cost time, as far as a person's pay, but often, there is little additional cost involved. Nicole notes, it's important to consider other budget factors, such as providing lunch or snacks during community service projects. Include all factors into your initial proposal.
Return on Investment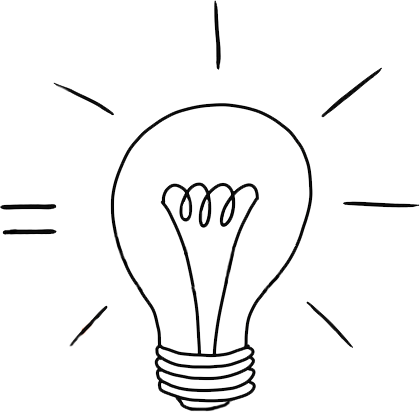 Emulating company culture provides exponential ROI, as it promotes effective communication inside the office and drives behaviors across teams. Nicole explains, off-site events help employees to connect with colleagues they usually wouldn't have conversations with inside the office. Which in turn, builds trust and strengthens soft skills.
When you spend time away from the office and you get to know your colleagues on a personal level and understand where they are coming from, then you can take that communication style back to the office and find different and more effective ways to communicate with your team members.
Nicole also emphasizes the importance of having other things to talk about to supplement work conversation, "It helps you connect on more of personal level and makes it easier to work on projects together."
Overall, company culture improves employee motivation. The executive leadership support role is evolving rapidly, and it's easy to see why executive assistants are starting to play a more prominent part in building company morale. As Nicole reminds, "take the risk", and see how you can start building an ecosystem of cultivation within your own team.
What's on the horizon?
Nicole is working towards becoming an Admin Advocate at Google, which would enable her to work with Google admins globally, providing streamlined resources for training, personal/career development, building tools/processes for Administrative Business Partners and Managers, and more.
"We aren't building from scratch, but we are building on the program. I'm excited to work on this program, because we have so many admins here at Google. When I started several years ago, we had 400 across the company. Now we have around 800."

Nicole Pillatsch is one of the Executive Leadership Support Forum's distinguished contributors. For more information on how the Executive Leadership Support Forums can provide you the professional development to succeed within your career, visit: www.q1productions.com/execsupport