Anne Belote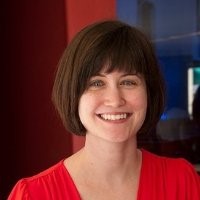 Executive Assistant to the Vice Chancellor for Student Affairs
University of North Carolina at Chapel Hill
Anne Belote currently serves as the Executive Assistant to the Vice Chancellor for Student Affairs at UNC-Chapel Hill. She considers strong relationships and aligned values with the executive team as the keys to her success. Her path to becoming an executive assistant took several twists, from working with economic statistics to career advising for college students to administrative support. A position she pursued simply for a change of pace led to the realization that the executive assistant role is an ideal match for her skills and abilities. This is her first executive assistant position, but she expects to stay in this field for many years to come.
Anne will be one of the distinguished presenters at the Executive Leadership Support Forum: Raleigh-Durham.
Why is the Executive Leadership Support Forum important for executive assistants?
Executive assistants are extremely busy and focused on others while working. We do build relationships within and outside our organizations through our work, but there is not a lot of time for networking or learning exactly how other EAs are getting their jobs done. The forum is a chance to take a step back and look at the bigger picture of the career field, learn about new tools, and connect with new people for the sole purpose of focusing on our own development.
Independently, what have you done to work towards professional development in the past?
Reading articles about career development and industry issues for higher education.
What is one thing you hope to learn or discuss with your peers at the ELS Forum?
I've worked almost exclusively in higher education, so I most want to learn about being an executive assistant in different settings/industries. I'm particularly interested in learning more about being a virtual assistant.
Tell us about a career accomplishment of which you're particularly proud.
I'm currently in my first executive assistant position. I'm proud of a making a nearly seamless transition into the job which was at that time a new role for me, in a new institution, in a new state.
In your mind, what is one tool you can't live without or find especially helpful in your position?
The cell phone. Being able to communicate via text has been essential in my position. I do wonder though how my job would be different without the assumption that people can be reached at all times.
Looking back, what advice would you give yourself when you were first starting your career?
I had two completely different careers before working in administrative support, but I don't know that I would change anything. I learned important things at every step and detour. My advice: Trust yourself – you'll get where you need to go.
Are there any blogs, books, articles or online forums you recommend reading?
Ask A Manager, an advice blog by Alison Green. Her blog has taught me a lot about what a good manager looks like and is looking for in employees.