Executive Leadership Support Forum Miami: Speaker Interview Series
America Miranda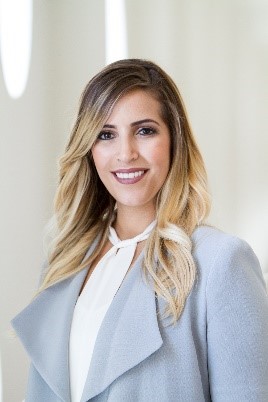 Director of Administration
Fontainebleau Miami Beach
This year, America was promoted to the Executive Office Director of Administration. She has continued supporting the President and COO, as well as overseeing the administration operation of the Executive Office and other administrative assistants. In addition, she has taken on more leadership responsibilities and special projects throughout the resort and represents the Executive Offices in operational meetings such as; weekly yield meetings, bi-monthly guest satisfaction meetings and monthly credit review meetings. Over the course of her tenure at Fontainebleau, she has cross-trained with various departments and continues to expand her knowledge not only in administration but in the everyday operations of Fontainebleau which has allowed her a solid foundation as a leader. America holds a leadership role in Fontainebleau's Operating Efficiency Committee and is an active participant in the Gold Standard Leadership Program.
America will be one of the distinguished speakers at the Executive Leadership Support Forum Miami.
Tell us about a career accomplishment of which you're particularly proud?
The Fontainebleau Executive Committee selected some of our most experienced leaders to participate in an Operating Efficiency Committee. This is a leadership program designed to achieve maximum operating efficiencies through the collaborative efforts of our top leaders. The committee meets once a week and we brainstorm projects and initiatives, share information with one another across departments and build a strong peer group where we can work together and create buy in various topics. The accomplishment I am most proud of to date is how I have taken the leadership role in this committee and am the liaison between our committee and the President and COO. Our leaders come up with new initiatives and ideas to help the hotel operation and with my leadership, I am able to expedite the approval of the initiatives and we are able to begin the projects and accomplish them in a timely manner.
Look out for further posts during our Miami Executive Assistant Speaker Interview Series.