3rd Annual Life Science Regulatory Intelligence & Strategy Conference
November 17-19, 2020 | Virtual Event
Pricing:
Individual modules are available for $595.
The entire course may be accessed for $1,500.
Target Audience:
Regulatory Intelligence
Regulatory Strategy
Regulatory Policy
Regulatory Affairs
Industries Represented:
Pharmaceutical
Biotechnology
Medical Device
Diagnostic
Contact: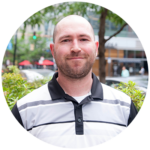 Rob Britt
Senior Event Manager
Q1 Productions
+1 (312) 224-8773
rbritt@q1productions.com
Ensuring Compliance and the Development of Thorough Regulatory Strategies for US Legislation and Global Policies Through the Utilization of External & Internal Intelligence in Databases and Disseminating Educational Content to Key Industry Stakeholders
Life science regulatory executives are tasked with informing internal regulatory functions and key product stakeholders about external policy activity, competitive intelligence of regulatory approvals, and previous internal data on submissions. Regulatory intelligence teams must ensure the information is organized as well as utilized correctly in clinical and regulatory strategies to establish and maintain compliance. Regulatory strategy is particularly unique this year as COVID-19 has shifted communication with the FDA to the virtual setting and professionals must prepare for the new meeting environment as The Agency navigates immediate priorities and collaboration during this time.
As companies operate globally, a unique understanding of local regulatory agencies, compliance requirements, and methods is required to stay informed of changes. By defining the scope and expectations of regulatory Intelligence to management and receiving proper resources, teams can feel supported in efforts to gather FDA and international regulatory information and ultimately assist internal functions for a successful product approval and launch. These topics and more will be addressed in the 3rd Annual Life Science Regulatory Intelligence & Strategy Conference. This program will virtually connect industry leaders to foster a sense of collaboration and promises to be a valuable program to those looking to enhance regulatory intelligence operations.
Content will be delivered in three half-day modules to maximize learning and engagement. Individual modules are available for $595. The entire course may be accessed for $1,500.
FAQ
Explore the Virtual Event Guide & FAQ for insight into our dynamic event platform, including technical requirements, audio troubleshooting, detailed networking steps and more. Our mobile app, Q1 Events, mirrors onsite networking experiences so you stay connected.