Elevating the Role of the Executive Assistant to Become a Respected Partner of the Leadership Team through Effective and Impactful Communication Strategies, Creating a Personal Brand to take your Career to the Next Level and Mastering Time Management and Technology Tools
ABOUT THE FORUM
Modern day executive assistants are game changers and trusted advisors playing a strategic role across businesses, managing time and access to the top echelon of corporate leadership around the world. Use of new technology for scheduling, time-management and communication has revolutionized businesses, and has also impacted EA's responsible for supporting executives that are constantly on the move, and who are increasingly operating on an international scale. While technological innovation has increased the ability to rapidly communicate and to conduct meetings across time zones, the same technology has created for many, an environment where there is an expectation to be continually accessible.
The Q1 Executive Leadership Support Forum: Toronto will provide executive assistants representing leading organizations an educational opportunity for learning and knowledge share with peers from throughout the Toronto area. Workshops led by professional training and development facilitators coupled with robust, interactive exchange group sessions will provide high-level strategies that have struck the delicate balance of professionalism and prioritization. Topics will cover a wide range of challenges faced by EA's with an ultimate goal of increasing the productivity and profile of the executive leadership support role.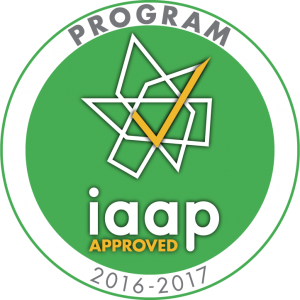 The Toronto Executive Leadership Support Forum has been approved for 12.25 IAAP CAP recertification points.
FEEDBACK FROM RECENT EXECUTIVE LEADERSHIP FORUMS:
"The Executive Support Forum in Atlanta was super, fantastic!! Wow, what a great time of team bonding, sharing, and networking. Today, I am returning to work revived and confident, with a new sense of direction. The executives I support will greatly benefit from all of the valuable information I received." Administrative Assistant, GE POWER
"All presentations were amazing! I learned many valuable tools from each speaker that I am taking away with me. Motivational, energetic and informative!" Executive Assistant, ACCELERON PHARMA
"Felt this was one of the best conferences I've attended." Senior Executive Assistant, GE HEALTHCARE
"This was such a great experience." Executive Assistant, U.S CELLULAR
"Please do this in Chicago again next year—I'd like to bring my coworkers." Executive Assistant, AMERICAN MEDICAL ASSOCIATION
"Thank you…everyone at Q1 Productions for such a fun and informative event. I enjoyed meeting fabulous peers and look forward to continued contact with them! It was also a pleasure and honor to conduct a workshop and participate on the panel. I hope the attendees felt it was time well spent. It was for me." Executive Assistant, BLOOMREACH

Contact:
Eric Jahnke | Marketing Manager | Q1 Productions
312.955.0424 | marketing@q1productions.com