4th Annual EU IVD Clinical and Regulatory Affairs Conference
June 23-25, 2020 | Virtual Event
With the IVDR compliance date rapidly approaching, diagnostic manufacturing organizations are crafting plans of action to address updated and new requirements in a timely manner. Certain areas of the regulation drastically change the way IVD performance has historically been tested and documented, in particular with the need to execute clinical trials for the proper evaluation of product efficiency in the real-life setting, and no longer solely through the literature route. Many companies face unprecedented challenges pertinent to relevant staffing, funding and budget allocation necessary to tackle the shift to IVDR, in addition to clear interpretation of the new classification regime and rules altogether.
The virtual EU IVD Clinical and Regulatory Affairs Conference will connect IVDR leaders in shared learning in the following modules:
Module 1: Initial Lessons in the Regulatory Transition & Notified Body IVDR Application Processing
Module 2: Pragmatic Insights into Achieving IVDR Clinical & Performance Evaluation Requirements
Module 3: Ivdr Compliance: Dissecting Specific Areas of Challenge for Companion Diagnostics
Individual modules are available for $399. All three can be accessed for $995.
Program Highlights
Deep dive into peers' state of compliance with IVDR

Practical insights into real-life challenges & solutions

100% IVD focused topics & speaker faculty


Engaging workshops & small group discussions

Focus on knowledge-share & participatory learning
Contact: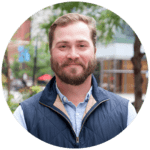 Aaron Van Dyke, Operations Director, Life Science
Q1 Productions
+1 (312) 955-0825
avandyke@q1productions.com