3RD ANNUAL DIETARY SUPPLEMENT: REGULATORY STRATEGY CONFERENCE
DECEMBER 3-4, 2018 | ALEXANDRIA, VA
EMBASSY SUITES BY HILTON ALEXANDRIA OLD TOWN
Download Agenda
Register Now
Alignment with evolving regulations including USDA National Bioengineered Food Disclosure Law, California's Proposition 65, FDA quality standards & ongoing substantiation of claims highlighting the utilization of social media & influencers.
In a rapidly evolving market, poised for continued market growth, dietary supplement manufacturers face increasing regulatory scrutiny, for not only substantiating claims and label formulation, but also regarding the ultimate safety and purity of the products being developed and sold. With a focus on bringing a wide range of stakeholders from the dietary supplement industry, the Q1 Dietary Supplement Regulatory Strategy conference will gather experts with deep experience and knowledge, together with industry association leadership and regulatory authorities including the FDA, USDA and FTC to discuss and debate the promising future of this dynamic industry. Presentations will delve into label claims substantiation and marketing, as well as manufacturing quality and regulatory considerations, providing a balanced and robust approach to the many regulatory challenges faced by dietary supplement manufacturers.
Throughout the meeting, interaction with regulators and industry experts will provide an unrivaled opportunity for not only lecture and education, but also learning and knowledge share with peers as questions are posed and answered, sharing perspectives and best practices of a wide range of manufacturers, regulators and industry thought leaders. Building on the success of the Dietary Supplements: Regulatory Strategy conferences hosted during 2016 and 2017, this annual event will continue to provide best-in-class education for executives looking to foster the growth and development of the dietary supplement industry.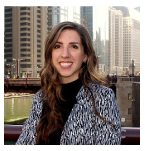 Contact:
Lydia Welmer | Marketing Coordinator | Q1 Productions
312.955.0897 | marketing@q1productions.com