OPEN PAYMENTS: THE BENEFITS OF ALIGNING ACROSS ORGANIZATIONS THROUGH INDUSTRY COALITIONS AND CROSS-SECTOR PARTNERSHIPS
About the Product
Includes 1 hour Windows Media Video File and PowerPoint presentations for immediate download.
As the Sunshine Act has come to fruition, life science manufacturers, regulatory bodies, physicians and healthcare providers are encountering a wide array of challenges including technical difficulties, data problems, and missing expenses in the Open Payments system. However, there are many upsides to sharing perspectives, benchmarking, and achieving a common interpretation and position on Open Payments. In light of the evolution of global transparency and Open Payments, there are many gray areas. How do industry professionals know how best to implement regulations and how do they influence changes in those requirements? The greatest resource we have is each other.
Review existing coalitions
Share how we partnered across our enterprise to align on FAQ's, system processes to report, and implementing a means to respond to inquiries/disputes
Participating on CMS Lead Focus Groups
Speakers:
Tammy Brintzinghoffer
Senior Manager HCC Governance & Reporting
Johnson & Johnson
Stacy Aiken
Manager, Transparency Reporting and Metrics
Johnson & Johnson

Participants that will find this webinar most beneficial will be those involved in medical device, pharmaceutical, biotechnology, and diagnostic companies. Job titles of attendees that will be most applicable for this session will be:
Scientific Communications
Scientific Publications
Alliance Management
Regulatory Affairs
Transparency Reporting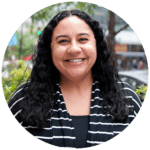 Contact:
Brooke Akins | Division Director, Life Science Programs
+1 (312) 224-1693 
bakins@q1productions.com​