About the Product
Includes Four 1 Hour Windows Media Video Files and PowerPoint presentations for immediate download.
Regulatory professionals must know what it takes to "tackle" advisory committees head-on!

Millions of dollars are at stake for medical device and pharmaceutical companies whose new product is subject to an FDA Advisory Committee meeting; any misstep can affect the likelihood and timing of getting a product approved. The preparation and management of an advisory committee meeting is one of the most important events in the life cycle of the product and needs to be approached as such. Teams may not realize that it takes more than simply being knowledgeable about the science; it also takes STRATEGY, KEY MESSAGING… INTELLIGENCE… and a lot of PRACTICE to appropriately communicate to the committee the benefits of a product and what it provides to public health. Please join us for this informative webinar series on the nuts and bolts of preparing for and implementing a successful FDA Advisory Committee meeting program for your product.

Speaker:
Steven M. Weisman, Ph.D.
Head of Clinical and Regulatory Support
Innovative Science Solutions LLC

Participants that will find this webinar most beneficial will be those involved in pharmaceutical, biotechnology, and medical device companies. Job titles of attendees that will be most applicable for this session will be:
Regulatory Affairs
Regulatory Operations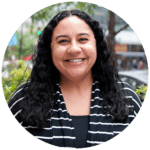 Contact:
Brooke Akins | Division Director, Life Science Programs
+1 (312) 224-1693 
bakins@q1productions.com​