US government agencies and insurance providers are increasingly cost-conscious and have fueled the rapid shift from the traditional fee-for-service (FFS) payment model to value-based models, which has shifted risk from payers to providers with the dual objectives of reducing cost and improving quality. In response to emerging needs of payers and providers, device companies have now employed different strategic approaches and product offerings to satisfy relevant stakeholders, while articulating how the product can not only improve patient outcomes, but create greater economic value. This webinar will address the following topics:
Value-based care and value drivers for providers and payers
Emerging VBC models: provider- and payer-oriented solutions
A framework for selecting a VBC model
Case study analysis of recent VBC commercial transactions
Who Should Attend
Participants that will find this webinar most beneficial will be those involved in medical device companies. Job titles of attendees that will be most applicable for this session will be:
Business Development
Corporate Strategy
Corporate Development
Harry Hangsheng Liu, Ph.D.
Policy Researcher, RAND Corporation
Lead in Technology, RAND Health Advisory

Harry Liu is Lead in technology & population health at RAND Health Advisor Services. He specializes in evaluating new medical technologies and emerging value-based business models. Trained in medicine and healthcare policy, he has extensive experience in using economic and policy analyses to support decision-making for technology companies, professional societies, and government agencies, such as measuring the value of novel technologies, assessing the economics of new value-based models, setting coverage and reimbursement strategies, and communicating the economic value of innovations.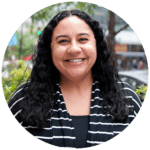 Contact:
Brooke Akins | Division Director, Life Science Programs
+1 (312) 224-1693 
bakins@q1productions.com​