SPONSORS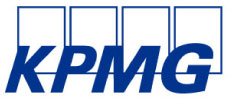 KPMG is a global leader in helping organizations across healthcare and life sciences work together in new ways to transform the business of healthcare. KPMG's Healthcare and Life Sciences practice, with more than 2,800 partners and professionals supported by a global network in 155 countries, offers a market-leading portfolio of tools and services focused on helping our clients comply with regulatory change; improve outcomes through data analytics and advanced technologies; adapt to the consumerization of healthcare; transition to value-based outcomes; and optimize investments to chart their course in a converging healthcare ecosystem.

Emergo by UL is a leading regulatory consulting firm specializing in global medical device and IVD compliance. Our comprehensive solution is designed to help you achieve and maintain regulatory and commercial success. With a presence on six continents, we can provide real-time service and on-the-ground expertise.
Fang Consulting is headquartered in Minnesota's Medical Alley. Our team of medical device regulatory and quality experts use their knowledge of the US & international regulations to provide premarket and postmarket support to startups and Fortune 500 clients. Our regulatory and quality teams have the experience to ensure our clients obtain the clearances needed to place new products on any desired market and keep existing products on market. We offer customizable on-site and off-site support for regulatory and quality functions.

Castor is a next generation medical device research platform for clinical trials, post-market surveillance (PMS) and post-market clinical follow-up (PMCF). Castor is helping companies efficiently manage patient, medical device and physician data in a centralized platform, decrease time to market and reduce regulatory burdens. Learn more at castoredc.com.
SPONSORSHIP OPPORTUNITIES
At this time, there are a variety of sponsorship and exhibition opportunities available for companies wishing to increase their visibility and participation in the program, ranging from keynote speaking opportunities through to exhibitor and documentation sponsors. Organizations most suitable for this type of exposure provide services and solutions including:
European Regulatory Affairs Specialists
International Regulatory Consultants
Clinical Research Organizations
eLabeling & UDI Technology Specialist
Quality Assurance Software Providers
MEDIA PARTNER


MedBoard organizes Medical Device information, making it quickly accessible, integrated, actionable and useful, and creates the tools that medical device companies and professionals need. Covering 60+ countries, including regulations, guidance, latest news, standards, definitions, surveillance of market data and much more; all integrated into a unique algorithm and smart search engine which provides relevant results taking the user to the information needed. MedBoard is used by leading organizations and is an essential product for today's executive.

Contact:
Eric Jahnke | Sr. Marketing Manager | Q1 Productions
312.955.0424 | marketing@q1productions.com