PRODUCT INFO

Includes 1 Hour Windows Media Video File and PowerPoint presentations for immediate download.
Under the EU Commission Recommendation (2013/473/EU), notified bodies are now required to conduct unannounced audits with medical device and diagnostic manufacturers and their crucial suppliers once every two years. During these audits, notified bodies will validate the quality and consistency of manufacturing protocols by checking "a recently produced sample, preferable taken from the ongoing manufacturing process" for compliance. This can include taking samples from the manufacturing site and testing them in a separate location, as well as auditing products that are not currently manufactured. In order to ensure a successful audit, manufacturers must have knowledge on how notified bodies are inspecting samples and other critical processes.
Notified body criteria for selecting and testing samples
Appropriate handling for on-site and off-site testing
Training and preparing internal staff for audit sampling
Speaker:
Florianne Torset-Bonfillou
Technical Department Director – Lead Auditor
LNE / G-MED North America, Inc.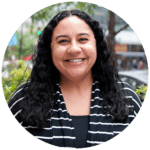 Contact:
Brooke Akins | Division Director, Life Science Programs
+1 (312) 224-1693 
bakins@q1productions.com​