PRODUCT INFO

Includes 1 Hour Windows Media Video File and PowerPoint presentations for immediate download.
Medical device marketing strategies have drastically changed in recent years compared to those previously, where simply promoting a product's unique features would suffice. Hospitals and physicians are now looking to purchase devices which are proven to provide a greater value to the organization's supply chain, as well as those with successful documented outcomes for patients. To remain competitive in today's healthcare environment where manufacturers are challenged with the rapid development of sophisticated products at a reduced cost, it's the responsibility of marketing teams to develop "out of the box" strategic approaches to differentiate and adequately demonstrate a device's value.
Marketing challenges associated with predicate 510(k)s
Hospital purchasing trends and cost savings initiatives
Tips for collaborating with hospital supply chain partners
Dealing with the fading role of the clinician in the procurement process
How to integrate payors into the marketing of medical devices
Speaker:
Larry Dooley
Vice President, National Accounts
K2M, Inc.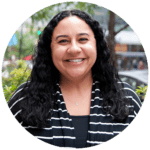 Contact:
Brooke Akins | Division Director, Life Science Programs
+1 (312) 224-1693 
bakins@q1productions.com​