10th Annual Supplier Quality Assurance Conference
October 19-21, 2020 | Virtual Event
Pricing:
$595 per module, $1,500 for the entire course
Target Audience
Supplier Quality
Supplier Quality Management (SQM)
Supplier Development
Supplier Management
Quality Assurance
Supply Chain Management
Industries Represented
Medical Device
Contact: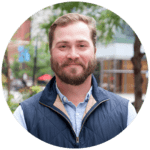 Aaron Van Dyke
Operations Director, Life Science
Q1 Productions
+1 (312) 955-0825
avandyke@q1productions.com
Updating Supplier Quality Management Processes to Accommodate Innovative Medical Devices, While Collaborating with Software Vendors and Creating Harmonized Systems to Interface with Suppliers on a Global Scale
The use of software is growing immensely in the medical device field as manufacturers not only develop interactive products that require advanced technology, but also build innovative systems to communicate with suppliers involving software interfaces. While the use of new technology is advancing the field, manufacturers must create new approaches to validation, supplier auditing, and re-evaluate the risk of certain suppliers to maintain product quality.
The 10th Annual Medical Device Supplier Quality Assurance Conference will virtually connect industry thought leaders to share best practices on scorecards for different types of supplier and global vendors, requirements for change notifications to ensure OEMs have awareness of critical changes in a timely matter, and building quality agreements for both external and internal suppliers.
Content will be delivered in the following modules:
Module 1: Designing Compliant Supplier Quality Agreements & Validating Vendors
Module 2: Considerations for Global Suppliers & Increasing Transparency through Auditing
Module 3: Vendor Relationship Management through Internal & External Engagement Strategies
Individual modules are available for $595. The entire course may be accessed for $1,500. With a blend of interactive sessions including case studies, panels, and workshops to showcase regulatory and industry perspectives, participants will receive one-on-one peer interaction on top industry concerns.
FAQ
Explore the Virtual Event Guide & FAQ for insight into our dynamic event platform, including technical requirements, audio troubleshooting, detailed networking steps and more. Our mobile app, Q1 Events, mirrors onsite networking experiences so you stay connected.