SPONSORS

STERIS Applied Sterilization Technologies provides contract sterilization and testing services to medical device and pharmaceutical manufacturers. Through our global network of facilities, we provide a technology-neutral service offering including electron beam, ethylene oxide, gamma, steam, and X-ray technologies to meet our Customers' needs.
Together, the STERIS TechTeam® and our testing services experts assist our Customers with sterilization validation and laboratory testing services, providing a single source for every stage of the sterilization design process, from product development through routine processing. Customers are further supported through our package and product testing services.

Iotron Industries provides sterilization, bio-reduction and materials modification services for the orthopedic, medical device, and specialty plastics markets. Iotron offers a team of dedicated experts to facilitate material processing requirements utilizing Electron Beam irradiation technology. For over 25 years, Iotron's highly experienced staff has been providing a knowledgeable approach to the development of unique processes associated with a broad array of products and materials, earning Iotron recognition as a global leader in radiation processing. At Iotron, we understand that success is founded on service excellence and by teaming up with our customers to Align, Achieve and Accelerate their business!

WuXi AppTec Laboratory Testing Division Medical Device provides world-class, integrated, testing solutions to enable our clients to transform their ideas into life-changing healthcare solutions for patients and caregivers. We are committed to delivering the level of expert lab testing needed to make that vision a reality—for companies big and small.
Our robust approach, active leadership and strategic partnership make WuXi AppTec a trusted navigator through global change—with a track record of minimizing delays and time to market for manufacturers across the world.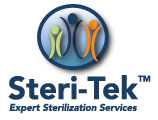 Steri-Tek provides contract E-beam irradiation services for sterilization of Medical Device, Pharmaceuticals, and combinational devices as well as cross-linking purposes. The processing facility uses two identical MEVEX 10 MeV, 20 KW linear accelerators in the processing line. Steri-Tek stresses expert technical support and standard two-day processing for both R&D and production runs. 2-hour, 4-hour and 24-hour rush services are available. The company is ISO 13485:2003 and ISO 11137:2006 certified and offers turnkey sterilization validation services.

Comprehensive Sterilization Solutions
We are over 1600 engineers, scientists, safety specialists and solution providers focused on eliminating threats to the health of humanity. We have global breadth and more than 90 years of deep expertise across Gamma, EO, Ebeam and X-ray sterilization. Our operations span 47 facilities in 13 countries to ensure we are the "point of safe" for our customers.
Safeguarding Global Health™ – with every product we sterilize.

Analytical Lab Group is an industry leader in the specialty contract lab space and comprises FDA- and EPA-focused laboratories across the United States, with facilities in San Francisco, Minneapolis and Boston. Our ALG team is focused on Helping Protect Life™ through infection prevention, with the most comprehensive testing solutions in the antimicrobial, pharmaceutical, medical device, biotech and healthcare spaces.

ChemDAQ designs, manufactures and sells leading edge Gas Monitoring and Control Systems for chemical biocides. Our Monitoring and Control Systems are deployed by companies to protect their workers from over-exposure to toxic chemical vapors from sterilization and disinfection operations. ChemDAQ serves customers world-wide in multiple and diverse industries including Hospital, Medical Device Manufacturing, Pharmaceutical and Food and Beverage Processing and Packaging.

With extensive knowledge of the commercialization process, regulatory requirements and scientific trends in the Industry, Eurofins Medical Device Testing offers regulatory compliance expertise and experienced GMP/GLP/ISO 17025 testing to ensure rapid turnaround times with the highest level of service and most advanced technologies for your analytical chemical, microbiological, biocompatibility, electrical, mechanical and package testing needs.
Our scientists and engineers have been assisting companies, large and small, with developmental testing for more than 40 years; and our global network of >20 laboratories in North America, Europe and Asia Pacific provide extensive capacity and the highest level of instrument technology with a full scope of testing services.

IBA INDUSTRIAL is the world leader in electron and proton accelerators for industrial applications.
IBA's unique E-beam, X-ray and Proton treatment solutions are used across the world in many different applications such as medical device sterilization, food pasteurization, wire and cable crosslinking, property enhancement, safety and detection, crystal modifi­cation, etc.
IBA Industrial supplies irradiation solutions from site planning and optimization, engineering and integration of all operational sub-systems to assistance in operation.
Over 250 IBA Industrial accelerators are used in the world today, some for more than 50 years.

SVC is in San Jose CA. SVC does contract EO sterilization for medical device and pharmaceutical companies using 3M pure EO sterilizers. SVC is conveniently located about 10 minutes south of the San Jose Airport. The Management of SVC are recognized experts in EO sterilization. The owner of SVC, Denny Christensen, has been involved in designing, building, validating and operation of EO sterilizers sine 1967. Denny is also a long time Voting Member on many AAMI/ISO committees, including ISO 11135.
SVC is registered with the FDA as a contract sterilization site
SVC is Licensed for operation by the State of CA FD&B
SVC is Certified by BSI to ISO 13485:2016 and to ISO 11135:2014.
All four EO sterilizers are tested and Permitted to meet all Bay Area Air Quality Management District (BAAQMD) requirements.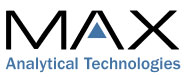 Max Analytical Technologies is a leading provider of factory-ready gas analyzers and continuous monitoring systems for industrial process and environmental applications. Based on our patented FTIR, GC-FTIR, and analytical software technologies, Max Analytical equipment is routinely deployed for measurements requiring real-time ppb and low ppm detection limits. Applications include source emissions, ambient air monitoring, gas purity, and process gas contaminants. As an innovation company, our groundbreaking StarBoost TM technology is advancing FTIR technology even further by enabling the single-digit ppb detection of compounds such as ethylene oxide and formaldehyde. MAX Analytical; Reinventing FTIR for continuous monitoring of gases!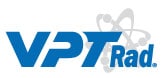 VPT Rad delivers convenient and low-cost gamma irradiation for small product R&D or routine sterilization needs. Gamma irradiation is an established, proven, and internationally accepted safe and effective sterilization method. Gamma photons have the ability to penetrate deeply into material to provide a uniform sterilization dose throughout the volume of material. The VPT Rad gamma irradiator provides a uniform field of high energy and high dose rate gamma photons in a cylindrical sample volume of 3700cc. A NIST calibrated alanine-based dosimetry system is used to validate the sterilization dose. VPT Rad is committed to customer satisfaction and our team of scientists and engineers are ready to assist you in establishing an effective radiation sterilization program.
SPONSORSHIP OPPORTUNITIES
At this time, there are a variety of sponsorship and exhibition opportunities available for companies wishing to increase their visibility and participation in the program, ranging from keynote speaking opportunities through to exhibitor and documentation sponsors. Organizations most suitable for this type of exposure provide services and solutions including:
Contract Sterilizers
Microbiology Testing Laboratories
Sterilization Consultants
Cleanroom Monitoring Software
Risk Management Consultants
Regulatory Compliance Experts
MEDIA PARTNER


MedBoard organizes Medical Device information, making it quickly accessible, integrated, actionable and useful, and creates the tools that medical device companies and professionals need. Covering 60+ countries, including regulations, guidance, latest news, standards, definitions, surveillance of market data and much more; all integrated into a unique algorithm and smart search engine which provides relevant results taking the user to the information needed. MedBoard is used by leading organizations and is an essential product for today's executive.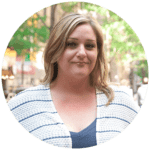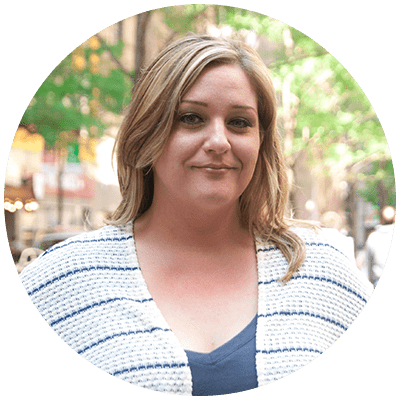 Contact:
Mildred J Nieman
Director, Sponsorship Sales
Q1 Productions
+1 (312) 527-8101
mnieman@q1productions.com