4TH ANNUAL SPORTS FAN ENGAGEMENT CONFERENCE
FEBRUARY 27-28, 2017 | DOUBLETREE BY HILTON ATLANTA – DOWNTOWN | ATLANTA, GA
PLATINUM

GlobalLogic is a full-lifecycle product development services leader that combines chip-to-cloud engineering expertise and vertical industry experience to help our customers design, build, and deliver their next generation products and digital experiences. We expertly integrate design, complex engineering, and agile delivery capabilities to deliver business outcomes for our clients. Headquartered in Silicon Valley, GlobalLogic operates design studios and engineering centers around the world, extending the benefits of our true global presence to customers in telecom, automotive, healthcare, technology, retail, media and entertainment, manufacturing, and semiconductor industries.
SILVER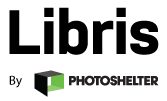 Libris by PhotoShelter is a cloud based digital media library. We make sourcing, organizing, and distributing your visual assets quick and easy. We also own and operate our network which means that every asset is safe and secure. Our users include the Sacramento Kings, the University of Miami, and the Baltimore Ravens (just to name a few).
Get the most out of your photos and videos. Learn more at libris.photshelter.com.
PRODUCT INTEGRATION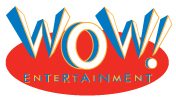 WOW Entertainment Incorporated, a nationwide event production company since 1997, is pleased to introduce two fan engagement experiences at the 4TH Annual Sports Fan Engagement Conference.  The Longest Field Goal ChallengeTM   provides fans with an interactive & authentic experience to test their field goal kicking skills in a setting that replicates football venues throughout the United States.  Kick Point, WOW Entertainment's soccer fan engagement experience, tests soccer fans of all ages on their goal scoring abilities.  The Longest Field Goal ChallengeTM and Kick Point both provide exciting social media avenues for brands to connect with fans that also permit the fans to connect back to the brands.

Zoomph is a social media analytics platform providing teams with end-to-end solutions for building data-driven social campaigns and enterprise solutions. Zoomph provides the most versatile suite of tools for influencer marketing, along with over 140M audience analytics across social for actionable insights, engagement, automation, geolocation and campaigns.
For more information about Zoomph, please visit our website at www.zoomph.com or email us at info@zoomph.com.
BRONZE

Approx1 offers a solution that helps clients put a formal program and process in place to engage fans across the entire customer journey and continuously enhance the experience.  Our solution helps you optimize the ROI of your portfolio of investments in fan engagement initiatives.
At the heart of the solution is:
A tool to automate and integrate fan engagement related activities
Initial and ongoing support to launch and refine your program and process over time
Insight gained from hands-on experience working with industry leaders in sports, venues, theater, amusement parks and other entertainment sectors
A searchable repository of techniques from across industry and segments
EXHIBITING

Flickup is a comprehensive fan engagement solution for medium-to-large scale sporting and corporate events. Through event installations, brands can leverage Flickup to gather high quality, user-generated marketing content. Using Flickup's custom mobile application, available for iPhone and Android, fans engage with one another to capture lasting memories, in the form of branded photographs. A simple peer-to-peer request for a picture will result in a permanent captured moment for the fan and marketable data for the brand.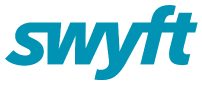 Swyft Media helps brands and advertisers become a part of the world's largest conversation by creating and distributing branded content that consumers want, love and share with friends across a wide variety of mobile apps. Swyft Media's Mobile Engagement Platform gives advertisers and brands an opportunity to use branded content like emoji, digital stickers, GIFs, photo frames, photo filters, chat and video to engage consumers in the places they spend the most time – mobile messaging apps. The combination of Swyft's Mobile Engagement Platform and design expertise helps brands and advertisers drive highly engaging, measurable and amplified marketing campaigns.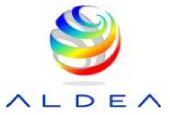 Aldea is a leading provider of high quality video solutions for the television and media industries, operating a fibre-based network with points-of-service across 29 major cities in 20 countries across the Americas and Europe.
Aldea offers a full-range of sports distribution, full-time, event and occasional use services which include HD TV and 4K, along with live streaming for second screens.
Aldea also provides an advanced Fan Engagement solution, allowing mobile users within a stadium to greatly improve their fan experience. This solution represents a live and rich multi-signal video distribution platform, allowing stadium managers incremental revenue generating opportunities.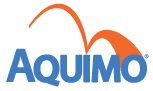 Aquimo specializes in sports based gaming apps and live events. Utilizing our patented technology, Aquimo.com developed ILEM- Interactive Live Event Marketing.
Where we make the fans part of the action and increase your overall Fan Engagement, making a halftime to remember!
Our technology allows thousands of fans in the stands/home to functionally participate in live events on stadium screens.
Basketball shoot-outs, football target practice, baseball diamond races… bringing a new dimension of interactivity/ marketing opportunities.
Live sponsored leaderboard with prizes delivered electronically allowing for:
Reduce current spend for advertisers
Capture user info for future marketing
Track campaign effective rates
COCKTAIL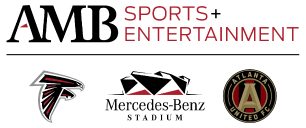 AMB SPORTS & ENTERTAINMENT GROUP
AMB Sports & Entertainment Group is a subsidiary of AMB Group, LLC, and is comprised of the Atlanta Falcons Football Club, LLC, Atlanta United FC and Mercedes-Benz Stadium.
BRANDING

We Drive Attendance
With more than 12 years in business, our dedication to innovation has allowed us to expand from one employee to 25 and from four clients to more than 140. Our staff boasts a wide range of experience in collegiate and professional athletics, advertising and design. We pride ourselves in our customer service, organization and attention to detail and work tirelessly with each of our clients to make certain that Old Hat produced projects are 100% amazing.
Our ability to handle all necessary creative needs under one roof allows us to provide a consistent brand image (as well as convenience) for our clients.

opendorse connects marketers with athletes to build social media campaigns. More than 3,500 professional athletes use opendorse to distribute social media content on behalf of brands and sports properties.
opendorse makes it easy by providing a content distribution solution to sports marketers — wherein social media content is reviewed, approved, and delivered by athletes in a matter of minutes, not months.
Since launching in late 2012, opendorse has executed more than 2,400 social media campaigns with its 1,400+ brand users.
Partners include the NFLPA, UFC, WTA, PBR, IMG College, Detroit Lions, Nebraska Athletics, Michigan Athletics, Clemson Athletics, Florida Athletics and Kansas Athletics.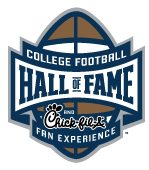 We're redefining what a Hall of Fame can be! The College Football Hall of Fame and Chick-fil-A Fan Experience is much more than a museum. Immerse yourself in Atlanta's most engaging experience from the moment you step foot into our 95,000 square feet of awesome.

The Sports Business Exchange will be partnering with us once again for sports.  They'd like us to use their parent name, TSBX Networks, in all outreach.  Here is some info they'd like included:
Twitter: @TSBX

Stadium Journey is devoted to providing sports fans with the information and inspiration they need to go and enjoy the world through attending sporting events. StadiumJourney.com provides reviews and information for fans who want to make the most out of their next live sports experience. Stadium Journey Magazine is "The Travel Magazine for Sports Fans." Each month we take readers inside some of the best experiences in sports. Stadium Journey Cookbooks provide sports fans with versatile recipes that can be prepared and enjoyed at a tailgate party, or home party. www.stadiumjourney.com

The Sponsorship Space is an online resource dedicated to providing news, career tools and resources to support the next generation of partnership development and marketing professionals.

Since 2013 scoreandchange.com offers insightful stories, case studies and analyses to people interested in sports business. Founded by Youvale van Dijk – owner of YD Sports Desk – the website touches upon topics such as (digital) sports marketing, fan engagement, sponsorship and sports startups. Readers can also find an overview of sports business conferences and major sports events on the website.

Front Office Sports is an industry leading multi-platform content publisher that focuses on taking readers beyond the press release, and behind-the-scenes, of the best sports business has to offer.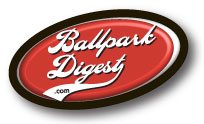 Ballpark Digest focuses on the fan experience for owners and managers of MLB, MiLB and college facilities. Whether it's implementing upscale experiences or the creation of new revenue models, Ballpark Digest covers what works and and what lies ahead in the ballpark world at ballparkdigest.com.

Fans Favorite Fan (FFF) is a sports media company focusing on the fan experience while covering sports teams and leagues. We chronicle the fan experience by interviewing dedicated fans, recounting their stories of attending sporting events and engaging with them at the arena/stadium, watch parties or on social media. FFF also bolsters content by covering the sports news of the day applying a traditional hard news approach.
CONTACT:
For registration information and event details contact:
Paul Hernandez
Marketing Director
Q1 Productions 500 N. Dearborn Suite 500
Chicago, IL 60654
T: 312.602.9683
F: 312.873.3969
E: sports@q1productions.com
www.q1productions.com