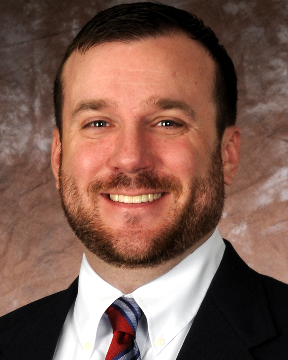 Ben Hunt
Director, Digital Media
DENVER BRONCOS
Ben Hunt is now entering his 12th season working in digital media and sports. As the Director of Digital Media for the Denver Broncos he oversees the club's websites, social media, e-communication, mobile app development and all web technologies. Prior to joining the Broncos, Ben began his work in sports and digital media as a student at Marshall University, leading to an internship and as a graduate assistant with Marshall's Sports Information office. In 2007 he joined the San Antonio Spurs as e-news coordinator, advancing in 2008 to interactive content coordinator and promoted in 2011 as manger of interactive content.
Ben will be one of the distinguished speakers at the 2nd Annual Sports Fan Engagement Forum.
Why is the 2nd Annual Sports Fan Engagement Forum important to front office professionals?
I think it's important to get different perspectives and ideas from around our industry. With some of the individuals taking part in the forum and those who are in attendance it will be a great opportunity to share and network.
What initiatives are on the horizon at your organization for fan engagement in 2015?
We are constantly looking for ways to engage with our fans and we will look to roll out a few new ways to do that in 2015.
What is your favorite social media platform for fan engagement? Why?
Twitter seems to be the go-to place for live sporting events and is my favorite place to watch engagement.
What kind of content or communication do you believe sparks a fan's interest?
Compelling content always drives a fan's interest. That can be in the form of basic text, but also photos of videos. Fans want to see and hear about things that are cool and things they've never likely had the opportunity to see before.
If you had to describe your team's fans in one word, what would it be?
Die-hard.